EMPOWER HOURS
All Empower Hours! are organized by date.
Next to each Empower Hour! video there is a list of topics discussed that day.
Use the search bar to search for specific topics.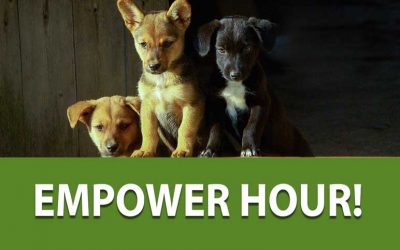 SUMMARY: Tonight's Empower Hour! discussion was about holistic and homeopathic care for homeless cats living in a shelter or being fostered in a private home. The topics ranged from general Vitality-building using fresh foods to what to do for fleas, intestinal...