EMPOWER HOURS
All Empower Hours! are organized by date.
Next to each Empower Hour! video there is a list of topics discussed that day.
Use the search bar to search for specific topics.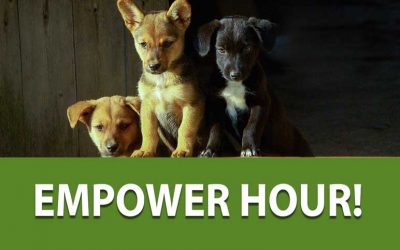 SUMMARY: On tonight's Empower Hour! webinar, Dr. Angie Krause demystified using CBDs to help your pets. She addressed topics like the difference between medical marijuana and CBDs, which product to use, what symptoms are helped by CBDs, dosing, and more. We also...