Taking good care of your beloved pets isn't always easy. We are here to help.
What is HA! Academy?
We are a team of passionate and experienced veterinarians, dog trainers, and animal lovers; all of whom have a vision to educate pet owners about holistic ways of caring for pets.
BRONZE MEMBER
Free access to Holistic Actions! Fundamentals that include holistic actions you can take to bring your pet's health to best vitality & balance
GOLD MEMBER
Get your questions answered by Holistic Actions! Academy faculty through calls, forum, email and live Empower Hours!

Free access to ALL HA! Academy resources, including online courses, seminars,  Empower Hour! webinars, etc.
Holistic Actions! Academy is just what you need if:
You are READY TO STOP feeding your pets kibble, treating them with toxic chemicals and want to learn the "right" way to take care of your animals.
You want to learn the

APPROACH TO HEALTH

that supports your animal's and

YOUR HEALTH

for the rest of your life.
You want to

SAVE MONEY

 on vet bills and focus on keeping your animals healthy.
You want to

FEEL EMPOWERED

 in the medical choices you make.
You want to

JOIN A COMMUNITY

of like minded pet lovers.
When you become Holistic Actions! Member you will receive:
15 MIN MONTHLY guidance call
Have a free 15 min GUIDANCE CALL with one of faculty members to get your questions answered. Our faculty will steer you in the right direction in holistic medical decision making process so you can feel more supported on your path.
Gain DIRECT ACCESS to experienced veterinarians and other animal specialists to have your questions answered in weekly live webinars, by email, and in our forum. We want to help you feel empowered!
Join us once a week for Empower Hour! webinar, when one or two of our faculty members, and sometimes guests discuss a prominent topic. All the previous Empower Hour! webinars are available to watch at your convenience in our library. Currently, we have over 30 hours of content that covers topics from ear infections to heart diseases.
Watch a demo of what happens during the Empower Hour! webinar:
Unlimited access to all resources
As an active member of HA! Academy, you will have access to our entire library of content. This includes previous courses, webinars, and seminar recordings that cover most conditions, including:
Allergies
Behavior problems and brain disease
Kidney diseases
Vaccine reactions
Lyme
Thyroid diseases, etc.
Each month we focus on a specific problem, such as digestive disorders, heart health, cancer, and more. You will learn how to interpret, prevent, and treat them holistically and naturally.
In addition, you will have access to all our annual seminar recordings:
Vitality, Balance and Homeopathy (2 day seminar)
Taking The Next Step to Treating Pets With Homeopathy
HA! Academy has its very own discussion forum (not on Facebook). Interact with other users, share your experiences, and join a community of pet lovers who go beyond conventional medical practices. You will also receive weekly most popular topics straight to your inbox. You don't need a medical background to decide how to help your fur-ever friends.
Request the topics you want to cover/learn more about and the faculty will deliver.
Earn the invite to in-person events, cooking classes, demos, and more!
What our members say...
"The best part of this membership, is that at any time you can email or put out on the forum a question about your pet and you will get an answer or a resource to go to from 2 homeopathic veterinarians that you know and trust!
Also the Empower Hours! allows a member to build a rapport, share experiences with other members and the mentoring homeopathic vets. That is a huge plus for me! 
What our members say...
"We are already recommending Holistic Actions! to anyone who will listen – I'm a big fan!!" 
~ Current member
What our members say...
"The resources are helpful and well-organized in a user-friendly fashion. I really like the basic set weekly meeting time & most important, the WEEKLY frequency, I feel that that is a huge benefit – it facilitates more of a community feeling  plus it is an invaluable benefit knowing that we can get Dr. Jeff's & Dr. Christina's input." 
~ Current member
There was a point I thought she wasn't gonna make it… the symptom clues helped me detect and realize she was going down and get her quality of life back.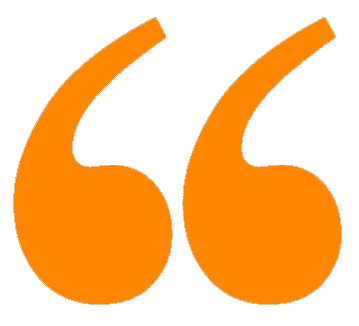 Become Holistic Actions! insider