Our Story
Have you ever heard the story of the Little Engine That Could?
It's the classic children's tale of a little train that musters up her faith in herself and, against all odds, takes on an ambitious and seemingly impossible mission to help another train that's become stranded on a high mountain pass.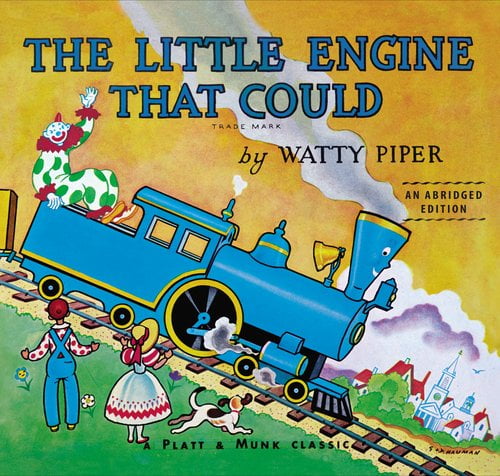 At HA!, we feel a lot like the Little Engine That Could! We weren't always one of the world's top holistic resources for helping pets live their best and longest lives. When our team of holistic pet professionals came together in 2016, we knew that there was so much more available in terms of healthcare for our companion animals, and many animal guardians did not know that. This bothered us. A lot.
People who loved and cared for pets just didn't have easy, trustable access to the education, expertise, community support, and professional advice they needed for making informed choices and taking effective holistic actions.
There wasn't any centralized hub for learning about the beautiful way that holistic care and conventional veterinary medicine can work powerfully hand-in-hand.
And there wasn't any authoritative online source for learning how to combine the best of both worlds to give pets a revolutionary standard of care to create the health and happiness that all animals deserve.
We saw a HUGE need, but we were little.
Who are we, we wondered, to think that a business as tiny as ours could make any real difference?
But then we remembered the story of The Little Engine That Could!, and knew that we had to try. We realized that if we helped even only a very small number of animals, that was a difference worth making.
And so we mustered up our faith in ourselves and began our own steep ascent up the mountain, launching the "Holistic Options" school on Teachable with just one course. We weren't even sure anybody would come, but a few took a chance on us, and that was the beginning of our slow, steady, and ultimately significant growth.
We're not so little anymore. Today, our community spans 15 countries with membership across 3 continents, with new members joining every day! Holistic Actions! is considered by those who have dedicated their lives to animal welfare and advocacy to be an international leader in the fight for creating a better world for pets through taking holistic actions.
Our influence and reputation only continues to grow. It turns out that rather than making a small difference for just a few lives, we're making a huge difference for thousands, both animal and human. It was a steep climb up the mountain, but it's been the most rewarding journey we've ever taken.
We hope you'll join us.