Have you ever heard the story of the Little Engine That Could?
It's the classic children's tale of a little train that musters up her faith in herself and, against all odds, takes on an ambitious and seemingly impossible mission to help another train that's become stranded on a high mountain pass.
At HA!, we feel a lot like the Little Engine That Could! We weren't always one of the world's top holistic resources for helping pets live their best and longest lives. When our team of holistic pet professionals came together in 2016, we knew that there was so much more available in terms of healthcare for our companion animals, and many animal guardians did not know that.
This bothered us. A lot.
People who loved and cared for pets just didn't have easy, trustable access to the education, expertise, community support, and professional advice they needed for making informed choices and taking effective holistic actions.
There wasn't any centralized hub for learning about the beautiful way that holistic care and conventional veterinary medicine can work powerfully hand-in-hand.
And there wasn't any authoritative online source for learning how to combine the best of both worlds to give pets a revolutionary standard of care to create the health and happiness that all animals deserve.
We saw a HUGE need, but we were little.
Who are we, we wondered, to think that a business as tiny as ours could make any real difference?
But then we remembered the story of The Little Engine That Could!, and knew that we had to try. We realized that if we helped even only a very small number of animals, that was a difference worth making.
And so we mustered up our faith in ourselves and began our own steep ascent up the mountain, launching the "Holistic Options" school on Teachable with just one course. We weren't even sure anybody would come, but a few took a chance on us, and that was the beginning of our slow, steady, and ultimately significant growth.
We're not so little anymore.
Today, our community spans 15 countries with membership across 3 continents, with new members joining every day!
Holistic Actions! is considered by those who have dedicated their lives to animal welfare and advocacy to be an international leader in the fight for creating a better world for pets through taking holistic actions.
Our influence and reputation only continues to grow. It turns out that rather than making a small difference for just a few lives, we're making a huge difference for thousands, both animal and human. It was a steep climb up the mountain, but it's been the most rewarding journey we've ever taken.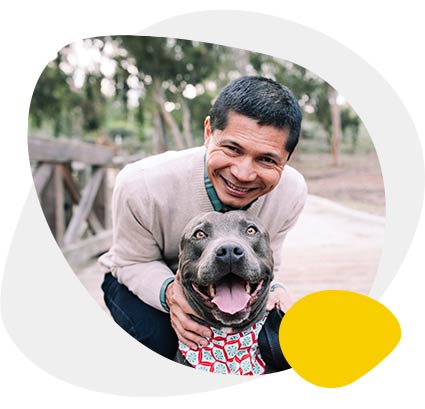 Expertise. Support. Community.
Get the positive, practical guidance you need to help your pet live their healthiest, happiest, and longest life.
Meet the Vets, Industry Experts,
and Leaders of Holistic Actions!
core faculty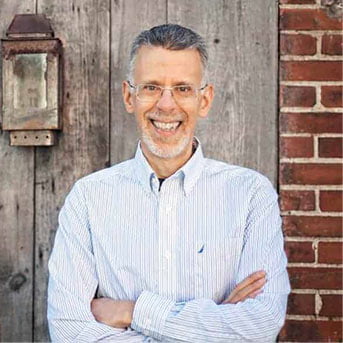 Dr. Jeff
Jeffrey Feinman, BA, VMD, CVH, graduated in 1985 from the University of Pennsylvania and was Penn's first veterinary dual-degree University Scholar, holding both molecular biology and veterinary degrees.
Dr. Jeff is devoted to researching about how to harness the innate power of the individual using Vitality and Balance. He and his wonderful wife Amy live with Archie, a rescue pup, and a Rex cat named Tigger.
READ HIS FULL STORY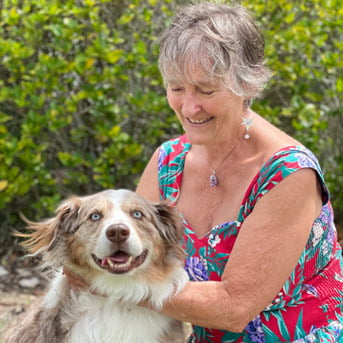 Dr. Christina
Christina Chambreau, DVM, is an internationally known homeopathic veterinarian and associate editor of the Integrative Veterinary Care Journal, she's written several books on animal healthcare. 
After opening her own homeopathy veterinary practice in 1983, she founded the Academy Of Veterinary Homeopathy and was on the faculty of the National Center for Homeopathy Summer School for ten years.
Dr. Christina is also an integrative medicine adjunct faculty liaison for the Maryland Veterinary Technician Program and lectures on a wide array of topics including integrating holistic options into veterinary practices, as well as guidance on how to choose the best approaches to heal animals and sustainability.
READ HER FULL STORY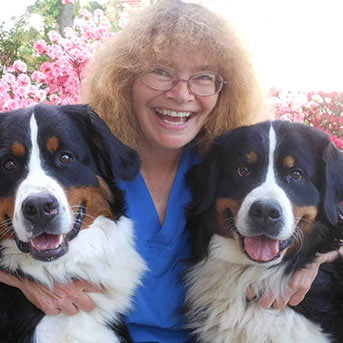 Dr. Sara
Sara Fox Chapman, MS, DVM, VetMFHom graduated in 1985 from Ohio State University, concurrently earning her Master's in Immunology/Poultry Science and her DVM. 
She is involved with the International Association for Veterinary Homeopathy and enjoys combining holistic solutions within her conventional practice allowing for an integrative approach for all her patients. 
Besides her practice, Dr. Sarah loves to travel, spend quality time with her husband John and two sons.
READ HER FULL STORY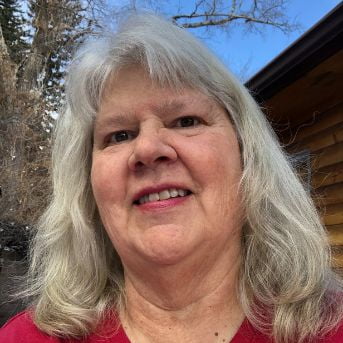 Dr. Jean
Jean Hofve DVM discovered holistic medicine in her third year of veterinary school, and everything changed! Over the years, her practice career included alternative modalities such as flower essences, Reiki, homeopathy, and homotoxicology. In the early 1990s, Dr Hofve became interested in how pet food is made, what's in it, and how nutrition affects our pets' health. And that set her on the path of writing, educating, and consulting, all to help people understand how to use holistic treatments, and how best to feed their pets for optimal health and wellness – a path she continues to follow.
She also started a flower essences company for pets, which is now known as Jackson Galaxy Solutions. Dr Hofve has lived in Colorado for almost 50 years, and retired from active practice in 2007.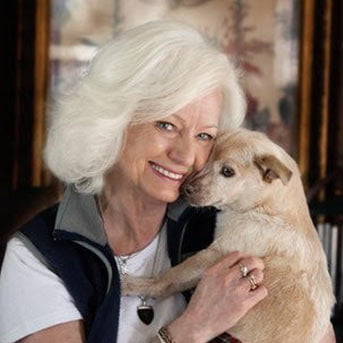 Gail
Gail Pope is the Founder and President of BrightHaven Center for Animal Rescue, Hospice and Holistic Education in California. For nearly 30 years her focus has been on helping senior or handicapped animals on a journey of holistic healing, through hospice care and transition. 
BrightHaven's Menu for Healing, which includes classical veterinary homeopathy and a raw meat diet, is well recognized as helping animals heal naturally. 
Gail's vision for Holistic Actions! is to equip people with knowledge that helps them become more receptive to and understanding of the holistic approach. She believes animals benefit greatly as caregivers embrace more than just symptoms to reach a goal of balancing mind, body, and spirit — at any age. 
Gail offers private wellness and animal hospice coaching via email or phone.
EXPLORE BRIGHTHAVEN
Jennifer
Jen Bridwell, TPM, IWC has spent over 30 years as an animal wellness professional as a trainer, veterinary technician, certified Trigger Point Myotherapist, groomer, rescue volunteer, dog sports competitor, and writer… to name a few.
Along with numerous articles, she is the author of the relationship-based training manual, "The Everything Dog Obedience Book."
After decades of helping pet owners keep their dogs happy and healthy, Jen decided to take time for herself to transform her body, health, and life through holistic practices of her own. She now found her new calling of an Integrated Wellness Coach, helping people transform not only their pet's lives, but their own lives.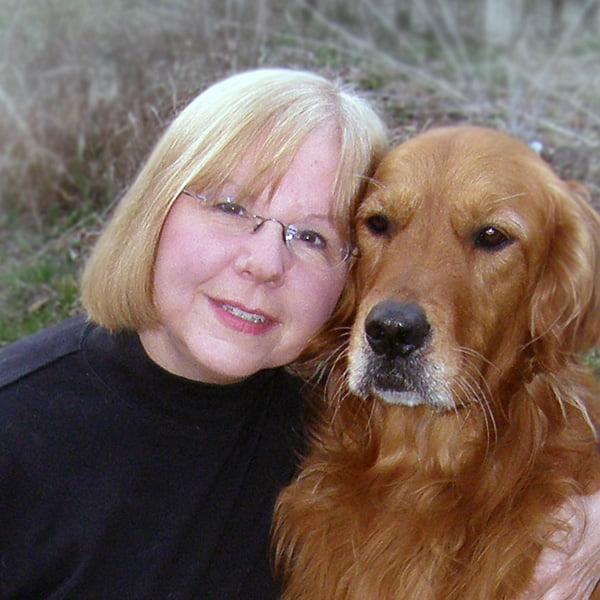 Dr. Judith Herman
Dr. Judith became certified in veterinary homeopathy in 1996 and opened the Animal Wellness Center, which focuses on a holistic approach to animal care and behavior with an emphasis in homeopathy. 
She is active at the Academy of Veterinary Homeopathy, an avid speaker, and has been published in a number of journals.
Dr. Judith is a board member for Avian Haven of Freedom, Maine and is the homeopath for several animal nonprofit organizations. She is the founder of the Companion for Life Program, which enables terminally ill victims of domestic violence and shut-ins to keep their companions. She is also the founder of Animeals, which helps feed animals owned by Meals on Wheels recipients. 
An avid gardener and artist Dr. Judith lives in Gardiner, Maine with her Golden Retriever, Bryce.
LEARN MORE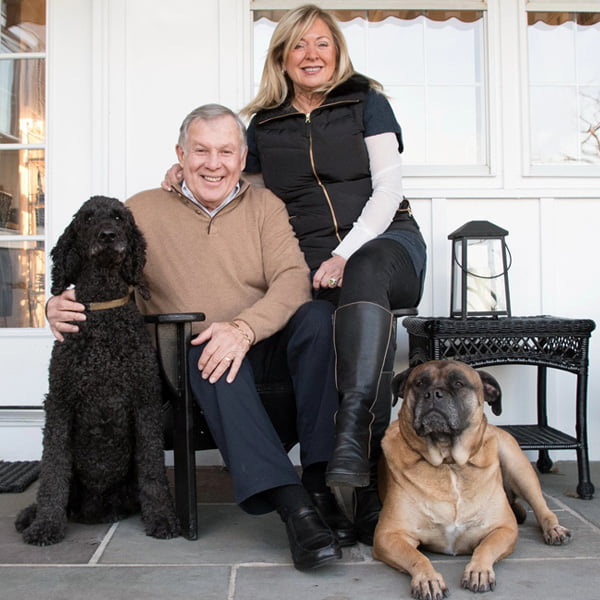 Dr. Bob Goldstein
Dr. Bob Goldstein graduated from the University of Pennsylvania School of Veterinary Medicine in 1967. He operated (now retired) the Healing Center for Animals Integrative Veterinary Practice and is a co-founder of Earth Animal. Dr. Bob developed the Nutritional Blood Test and has formulated more than 100 nutritional products, remedies and pet foods.
The Goldsteins passionately believe in Another Way® of healing, protecting, nourishing and treating your pets and have worked for decades to improve, preserve, and enhance the quality of life for animals and the Earth.

LEARN MORE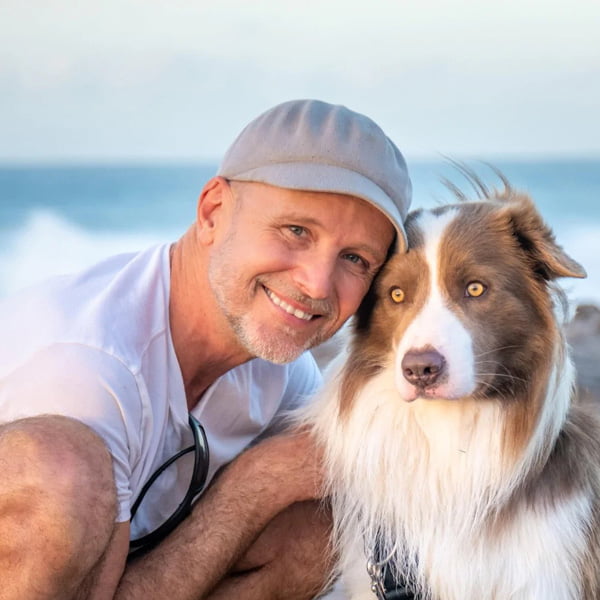 Dr. Peter Dobias
Dr. Peter has been a practicing Veterinarian since 1988. He has a background in both holistic and conventional veterinary medicine, animal homeopathy, and natural nutrition, and more than 20 years of practical and teaching experience.
In 2008, he sold his thriving holistic veterinary practice in North Vancouver, BC Canada to pursue his passion for educating the public about disease prevention and natural treatment methods. He believes that we can create a healthy and long life naturally.
LEARN MORE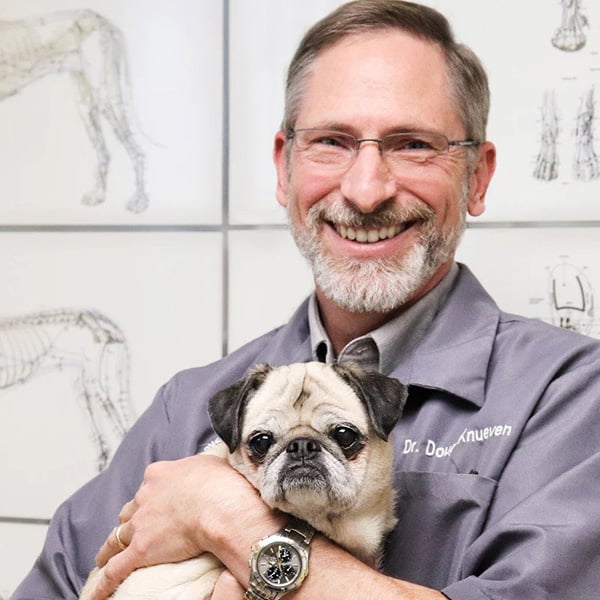 Dr. Doug Knueven
Dr. Doug received his veterinary degree from Ohio State University in 1987 and has been practicing veterinary medicine in Beaver County, Pennsylvania ever since. After several years of conventional practice, Dr. Doug began to feel discouraged by the limitations of conventional veterinary medicine and sought to broaden his training beyond traditional approaches. He has pioneered holistic pet care in the Pittsburgh region since 1994. Dr. Doug earned certifications in veterinary acupuncture, veterinary Chinese herbal medicine, and animal chiropractic and has advanced training in veterinary clinical nutrition, massage therapy, and homeopathy. His personal research into natural nutrition for animals has made him an authority in that subject, as well.
Besides his healing work with animals, writing, and speaking, Dr. Doug enjoys gardening, hiking, swimming and traveling.
LEARN MORE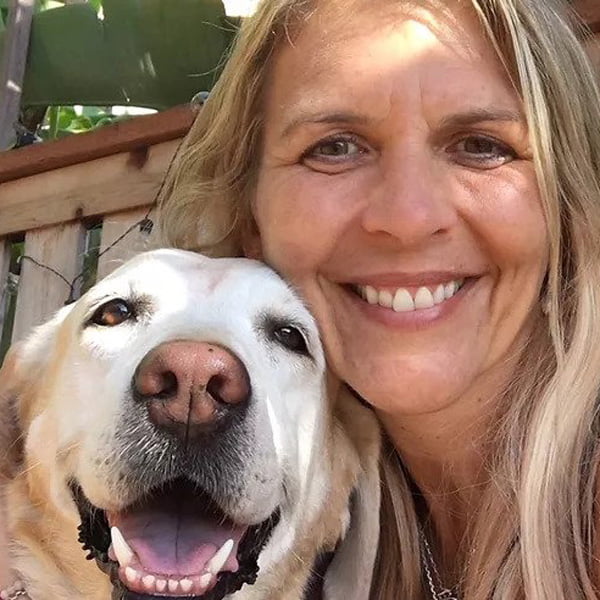 Dr. Katie Kangas
Dr. Katie owns and operates Integrative Veterinary Care, a private practice in San Diego, California, offering holistic and integrative health care options for pets. Dr. Kangas achieved her CVA certification at the Chi institute in 2008, followed by additional training in Advanced Acupuncture, Food Therapy, Herbal; Medicine and Veterinary Orthopedic Manipulation (VOM). Her areas of special interest include nutrition, functional medicine, dental health, and pain management.
Dr. Kangas has authored several articles published in veterinary journals and pet magazine, and shares her passion for pet wellness education by lecturing and presenting locally, nationally, and internationally. Additionally, Dr. Kangas has a background in shelter medicine, with more than 15 years of contribution to the homeless pets in her community.

LEARN MORE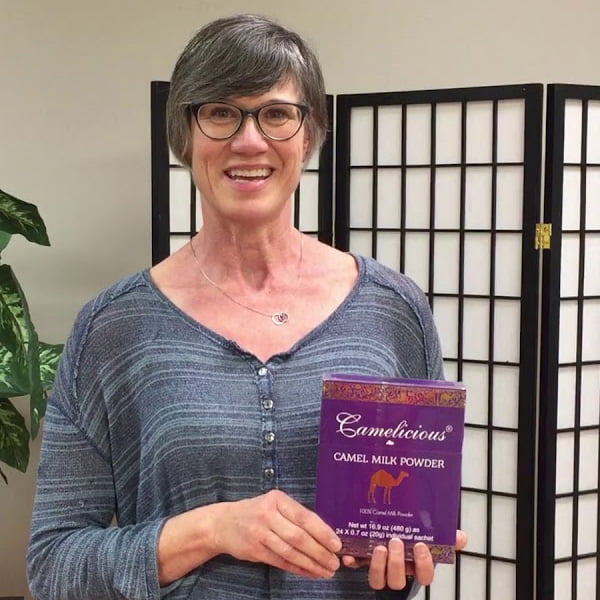 Dr. Sue Howell
Dr. Sue grew up with animals and eating good food. Unfortunately, in vet school she was taught that when it came to feeding animals, all the nutrition that they needed was in a bag of processed food. Dr. Sue's patients have taught her how feeding functional food can change a pet's life and seeing the results of whole food therapy brought her to work with Standard Process as one of their Veterinary Support Professionals.
Integrative care inspired her to certify in food therapy and acupuncture from the Chi Institute of Chinese Veterinary Medicine and to receive  advanced and professional level training in Nutrition Response Testing.
Thrive Wholistc Veterinary Care has been a culmination of her passions and she continues to teach locally and nationally on topics like how to make and use bone broth, the power of whole foods, holistic nutrition, and food energetics. 
LEARN MORE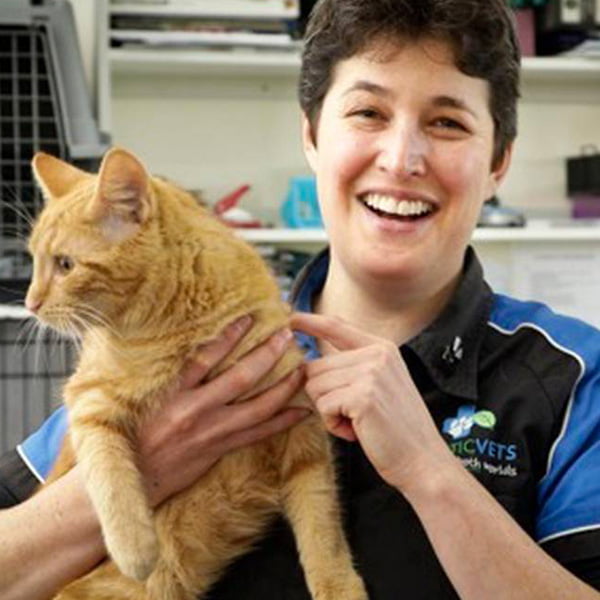 Dr. Liza Schneider
Dr. Liza is one of New Zealand's leading authorities in holistic animal healthcare. She delights in educating, inspiring and entertaining people about sustainable animal healthcare and the importance of preserving our natural heritage.
Throughout her veterinary career, Dr. Liza has sought and applied complementary and natural therapies which are easy to learn, practical to apply, and highly effective at assisting her patients to heal. She has always believed that as a vet, it is not simply her job to practice veterinary science, but it is her responsibility to make sure she always gives her patients the best possible care, knowing she's explored every option to enhance their health.  

LEARN MORE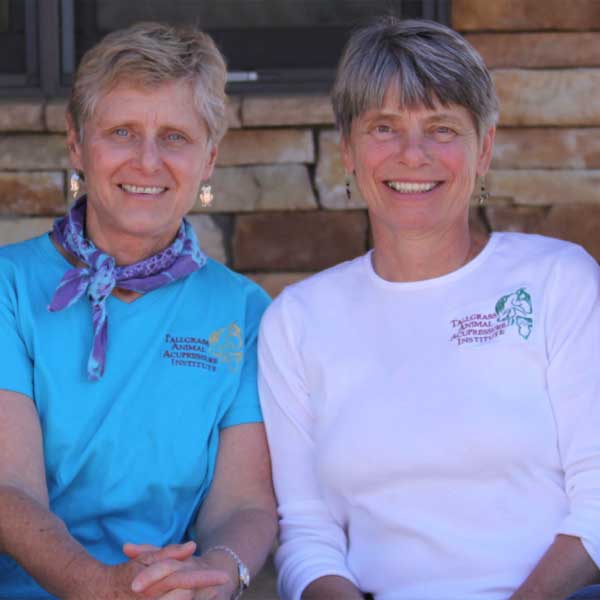 Tallgrass Acupressure
Nancy Zidonis is the original founder of Tallgrass Acupressure and a pioneer in the field of equine, canine, and feline acupressure. She began her work in animal acupressure over 30 years  and is the co-author of eight noted Tallgrass animal acupressure texts including the three ACU series books, Canine Acupressure Energetics & Landmark Anatomy, Equine Acupoint Energetics and Landmark Anatomy, two pathology texts, and has authored 16 online training courses. Nancy has studied and worked extensively in the field of Traditional Chinese Medicine for animals and veterinary homeopathy.
Amy Snow has been in the field of Traditional Chinese Medicine since 1976 and has worked with animals her entire career. She integrated her love of animals with Chinese Medicine and other eastern bodywork when she began working with Nancy Zidonis with whom she co-authored three books on animal acupressure. Amy teaches acupressure-massage worldwide and contributes articles to publications internationally.
LEARN MORE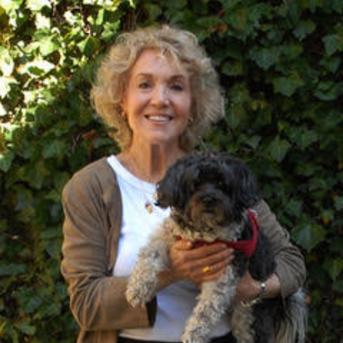 Dalma Heyn
Dalma Heyn, MSW, LMSW, is a therapist, author and certified pet-loss grief specialist, who lives at the Connecticut shore with her scruffy, fluffy Havanese, Luna. Dalma graduated in from The University of Southern California with a degree in psychology and English, and from New York University with a MA degree in social work.
Speaking and writing about human intimate relationships for so many years brought her to another kind of intimate relationship: the one we have with our companion animals. Dalma finds that many aspects of this love are woefully underestimated, for reasons she discusses here with other passionate readers on this site. Her mission is to shed light on this important reciprocal love–which she believes can transform the inevitable loss of our pets from an unbearable experience to a meaningful and healing one.

LEARN MORE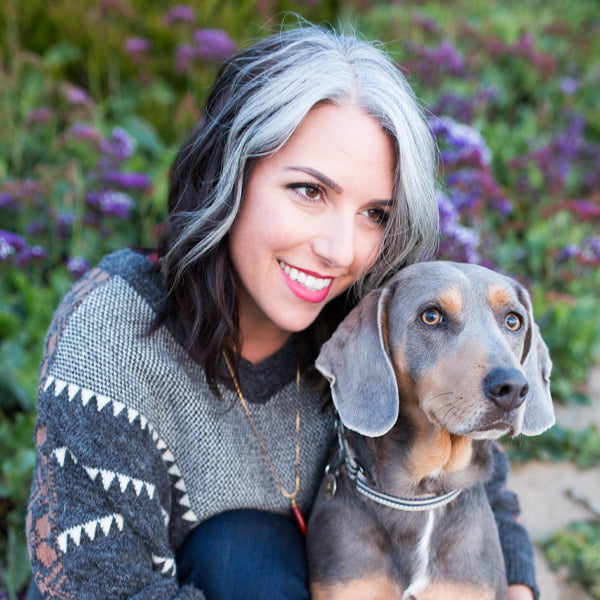 Amanda Ree
A certified educator in Ayurveda, meditation, and yoga, Amanda has studied and worked directly with Dr. Deepak Chopra since 2006. As a lead educator and Vice-President of the Chopra Center, Amanda gleaned wisdom from many of the world's top leaders and experts in health and wellbeing. Amanda combines her expertise and experience with the Vedic Sciences applied to the lives of companion animals. Amanda lives in Northern California running a small doggie daycare and has educated thousands of people (and their pets!) around the world. She helps them create lives that are more healthy, more natural, and more spiritual.
LEARN MORE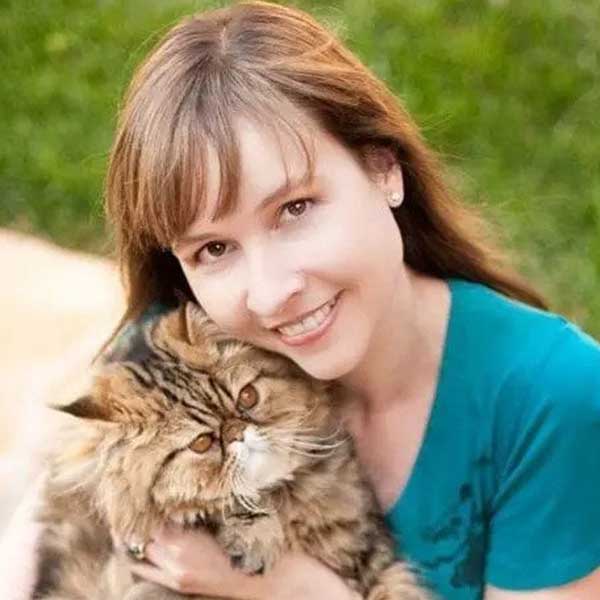 Kathleen Prasad
Kathleen has been pioneering the field of Animal Reiki for over 22 years and has taught thousands of animal lovers. She has written multiple books on the subject, authored the
Code of Ethics
for the profession, and has created the world's first and only nonprofit dedicated to helping rescued animals with Reiki,
Shelter Animal Reiki Association (SARA)
, bringing peaceful power to rescued animals and their caregivers around the world.
Kathleen is a California girl, a wife, and mother to a teenager, dog and a horse who has faced breast cancer twice and is passionate about the ability of Animal Reiki to guide us through even the most difficult and dark times with courage and grace. Her teaching academy is home to her Let Animals Lead® method and she has written the world's first and only comprehensive and professional Animal Reiki training manuals.
LEARN MORE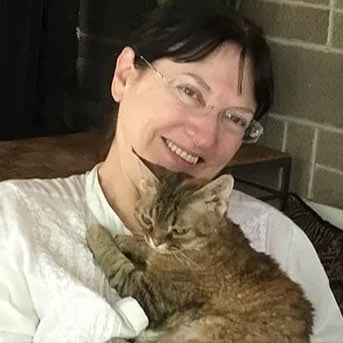 Amy Feinman
Amy Feinman, B.S., MSEd is a gluten-free chef, medical-speak (to plain-talk) translator, and lifestyle enhancement mentor. She helps people and their companion animals live happier holistic lives.
Working with her husband Dr. Jeff since 1990 has taught her to put everything she does into context. She is passionate about teaching pet owners the benefits of varied fresh food feeding, having a clean environment and decreasing toxic elements, and natural healing. Above all, she is grateful to help pet owners be the best they can be for their fur-ever friends.
Ready to start taking holistic actions?