Take
Control
of Your
Companion's
Health

HOLISTIC ACTIONS! ACADEMY CAN HELP YOU:
Feel EMPOWERED in making holistic medical decisions
Focus on PREVENTION and avoid high treatment COSTS
Help your pets QUALITY OF LIFE and HAPPINESS by nourishing her vitality
Join Holistic Action! Community and Receive Helpful Tips For Your Holistic Journey
Holistic Actions! free community benefits include:
Periodic emails with valuable tips about holistic veterinary healthcare.
Access to our private Facebook group.
Access to some of our discussion groups, notice of new classes, webinars, courses.
Become Holistic Actions! Academy member:
Receive weekly support and discussion with our faculty veterinarian.
Attend live webinars and classes
Receive all the recordings and valuable resource guide.
Get access to all courses and resources.
COURSES
Enroll in Holistic Actions! courses and learn how to:
Prevent and manage dis-eases.
How you can take specific Holistic Actions! to build and preserve vitality.
At the moment we have 1 course available, more coming soon.
"I don't know what I would do without Dr. Jeff and HA! While it seems like there's a vet on every corner, finding one like Dr. Jeff, who truly understands healing and wellness is a needle in a haystack. I discovered HA! when I began searching for holistic therapies for my 8 year-old Golden Retriever, who was diagnosed with a bone and blood cancer.
We have formulated a plan to restore balance and strengthen my dog's immune system so her body can heal naturally. He has been completely available and responsive to my questions and concerns. Thank you HA! for doing what you do!"
~ Andrea Libutti, MD
"I most definitely would recommend HA!  to anyone who wants to learn preventative wellness ( from vaccination information to flea control, to behavior), nutrition for their pet, and/or to help cure their pet from symptoms being experienced with the support and guidance of being mentored by 2 seasoned expert homeopathic veterinarians! You can't get this kind of mentorship anywhere else!
I never expected such caring and friendship like that which I have received from belonging to the academy and knowing Dr. Jeff and Dr. Christina.  I have had a few pet crisis and both vets have been right there to mentor me to a successful resolution!!! I am so grateful to have you both in my kitties lives!!!!!!
Thank you Dr Jeff and Dr Christina for loving animals as much as I do!!!"  
~ JoAnn
what is HOLISTIC ACTIONS! academy
We are a team of passionate and dedicated holistic veterinarians, dog trainers, animal lovers with over 80 years of combined experience.
Our vision is to educate as many animal guardians as possible about the holistic ways of caring for yourself and your pets.
Through top education, research, holistic medical decision making techniques we will teach you how to understand your pet's symptom language, assess her wellbeing, use holistic treatment modalities, including homeopathy, create a team of support.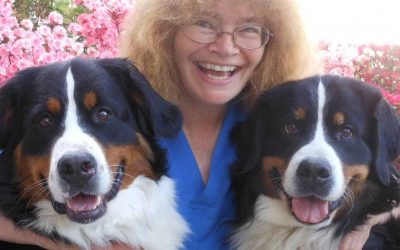 Animal Mad Like so many of you, I was animal mad when I was growing up. Unfortunately, my mum and older brother had bad allergies, so until an outside cat adopted me, I relied on a kind neighbor's dogs - walking and training them. My own first dog arrived when I was...