EMPOWER HOURS
Currently, the Empower Hours! are organized by date.
Under each Empower Hour! video there is a list of topics discussed that day.
Better search options coming soon…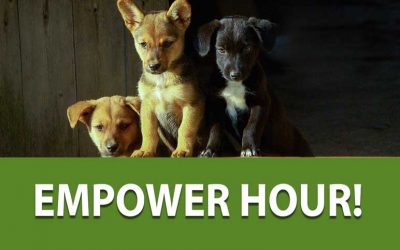 Tonight we spoke again with holistic veterinarian and researcher Dr. Jean Dodds. She discussed taurine and the role of individual susceptibility to heart dis-ease in pets, toxins in animal and human food, vaccination and more.