A SPECIAL MESSAGE FROM HOLISTIC ACTIONS! FACULTY:
The HA! faculty sends our prayers and best wishes to everyone throughout the world that has been affected by this historic pandemic. Our hope is for a better balance of the world and greater empowerment for all as soon as possible.
Here are 4 actions that can be used TODAY to improve immune resistance to any virus or bacteria:
1. Go on a "sniff walk" with your pet and breathe fresh air deeply for at least 30 minutes a day.
2. Eat darkly colored fresh vegetables and fruit such as wild blueberries and kale.
3. Do at least 50 HA! breaths (just say ha loudly) daily. These forceful expulsions of air help maintain good lung function and can help you detect respiratory problems early. Laughter, coughing and Kapalabhati breathing (from yoga) are three other easy ways to do this.
4. Experience positive emotions, like the sense of awe, when we witness the renewal of nature.
Click here for the forum thread on COVID 19.
Read below for a blog post on COVID 19.
Stay safe, Vital and healthy,
Drs. Jeff, Christina and Sara  along with Gail, Jen and Amy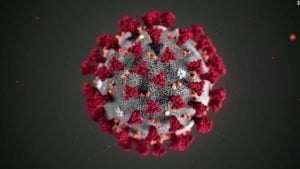 In these trying times of corona virus pandemic making well informed medical decisions is of utmost importance. And Holistic Actions! is here to help you do just that.
In the following post I will try to cover the most important Holistic Actions! you can take to stay balanced and healthy.
First of all, as a medical professional, I want to emphasise that corona virus is not a hoax, it's a real threat to the body and our vulnerable communities. Please follow all the WHO health recommendations: social distancing, hand washing, etc to slow down the spread of the virus.
One more important note – your pets are not at risk! They cannot contract or spread the virus.
On this forum thread we keep updating the information, so make sure to check it out for the latest research and suggestions. 
Easy things you can do
I put together a few easy tips you can do to make sure you are as balanced and as vital as you can be to either not get the virus or go through the symptoms easily. Some of them are as easy as having fun!
In the following facebook live video I covered most of them (or read the text below).
Managing fear and anxiety
The fear of the unknown/uncertainty can cause a lot of stress. And stress is not helpful in staying healthy and balanced, quite the opposite. I have a few ideas on how to manage your stress levels (and your pets' as well – since they sense it so well).
One of the ways to decrease anxiety is to use temporal distancing in addition to social distancing – it means try to keep distance from what's going on right now. Think about the future, how is it going to be 6 months, one year from now? Will we be looking back and maybe even joke about it, reminiscence about running out of toilet paper and creative ways we occupied ourselves? Try to focus on the big picture in time.
Breathing and exercising your lungs
Pranayama, or breathing exercises, increases body's ability to heal by supplying it with more oxygen and prana (life force energy). It also exercises the lungs (and the virus particularly attacks the lungs). So intentional deeper breathing, especially in fresh air, can protect you from external stressors, including viruses.
There are many different techniques you can use, but just taking deep breaths and allowing your lungs to fully expand is of great benefit already. Take 10 deep breaths a few times a day. If you can do it outside or in nature – you also get the extra benefit of breathing positive ions, that increases your ability to heal. To help your pets with pranayama – get a snuffle mat for dogs, hide treats around the house. For cats – help them purr, hide treats.
Experiencing positive emotions
Positive emotions and emotional wellbeing is the best thing you can do to counteract the stress. Experiencing joy, fun, awe could be as easy as dropping into the moment to play with your pets or appreciate the wonders of nature either by going outside or through the window.
Going outside
Aside from all the positive emotions of being in the wonders of nature and breathing fresh air, another positive result of playing outside in the sun, although not scientifically proven but experienced through ages, is storing solar energy. Both humans and pets can later convert it into energy that the body can use.
So throw that ball for your doggie, or put the kitty on the leash, stand facing the sun with your arms stretched open, and take a few deep breaths appreciating the warm rays on your skin, the twitting of the birds, and all the aliveness in nature. And the body will do its job to relax more into balance.
Eating fresh
Eat as much fresh food as possible (you and your pets). Include green leafy vegetables, fruits (wild blueberries, kale, sprouts, etc) in your diet (click here for my favorite smoothie). In addition to all the recommended supplements and vitamins (vitamin C, D, E, zinc), you may want to boost your immune system with community mushroom extract. (For pets you can use this product.) Also, it has been shown that licorice root in particular decreases viral replication. You can get an extract, or add it to your tea (be cautious to take big doses if you have high blood pressure).
Homeopathy
Refresh your homeopathic emergency kit – many of the remedies can be used to improve the balance and body's ability to heal itself. Watch the video with Dr. Lisa Samet below for more information on how homeopathy has been successfully used in the past to prevent and control epidemics.
I and Holistic Actions! faculty are sending our prayers and best wishes to everyone throughout the world that has been affected by this historic pandemic. My hope is for a better balance of the world and greater empowerment for all as soon as possible. Please share this article and your experiences with us (email support@holisticactions.com).
If you would like some extra guidance, Holistic Actions! Gold membership now includes a free monthly 15 minute consultation with Dr. Jeff to discuss your Holistic Medical Decision Making (in addition to many other resources). To discuss Holistic Actions! you can take and to learn more about the Vitality and Balance System which describes how they work on a molecular level, just register as a Gold member and schedule time to talk.