Answered by Dr. Jeff Feinman
It always depends on the individual, your dog individually. The number one treatment is to go to the vet and get any diagnostic tests that the vet thinks need to be used. Maybe blood tests looking for Lyme or other tick-borne diseases. Those may include x-rays or other, more advanced diagnostic testing. 
The treatments for symptoms of limping dogs, or a dog that appears to be in pain or limps, symptoms like slow getting up or getting down, not wanting to go up and down the stairs, or decreased B.E.A.M (behavior, energy, appetite, mood) in any way, and the main treatments for those kinds of symptoms are weight loss, so make sure that your dog is not at all overweight and maybe even try to get them a little bit thin. The thinner a dog is, the less pain they will have with their joints. Treatments like core exercises, physical therapy, gradual walking, and other energy-building treatments that raise cellular energy and the ability of the body to heal are beneficial. Treatments like the therapeutic sniff walk, snuffle mat can help your dog. And then, of course, you have your treatments that are supplement-based like fish oils, deer velvet, or other known supplements that we use all the time for stiff and arthritic dogs that appear to be in pain.
I'm Jeff Feinman, a holistic veterinarian here in Weston, Connecticut, and I'm answering pet parent questions for HolisticActions!. Thank you for joining! 
Suggested Treatments: 
Weight loss and fresh food feeding

Core strengthening exercises

Assisi Loop
Related Symptoms: 
Slow to stand or lie down

Slow to climb stairs

Limping
DISCLAIMER: Holistic Actions! does not provide advice on certified medical treatments. Content is intended for informational purposes only and to equip you with the tools needed for Holistic Medical Decision Making (HMDM). It is not a substitute for clinical assessment, diagnosis, or treatment. Never use content found on the Holistic Actions! website as the basis for ignoring advice from your veterinarian to seek treatment. If you think you may have a veterinary emergency, please call your vet or an animal hospital immediately.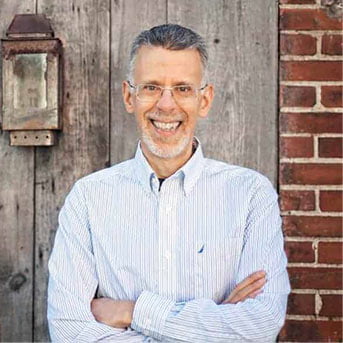 Dr. Jeff
Jeffrey Feinman, BA, VMD, CVH, graduated in 1985 from the University of Pennsylvania and was Penn's first veterinary dual-degree University Scholar, holding both molecular biology and veterinary degrees. He is the founder of HolisticActions.com and dedicated to pet parent empowerment.
Dr. Jeff is devoted to researching about how to harness the innate power of the individual using Vitality and Balance. He and his wonderful wife Amy live with Archie, a rescue pup, and a Rex cat named Tigger.