One Day Virtual Retreat
To Unwind & Gain Resilience
Spend a relaxing and enlightening day with animal wellness experts and passionate animal lovers.
At the retreat you will receive and learn…

15 specific practices to reduce stress, anxiety and insecurity, while boosting health, immune response, and resilience.

Multiple meditations (guided and independent) ideal for sharing with animals. 

How to perform a physical exam on your pet at home that will detect any warning signs that are present.

Breathwork techniques to practice daily, as well as a few to use in heightened-stress situations.

Key acupressure points known to help lower the anxiety level of dogs and cats when they are experiencing a stressful situation, and to aid digestion. 

Five keys to having your companion love their mealtimes and eat for health.

A simple tool to help your pet be a less picky eater and eat more naturally.

Reading & interpreting important body language signals.

A relaxing day connecting with your favorite furry companion — a mini stay-cation!
inspiring speakers & teachers
Experts in pet and human health will share their best
tools to find a more peaceful state in your life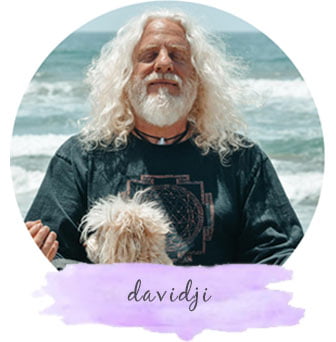 Best-selling author, speaker and meditation expert
Davidji is an internationally recognized meditation teacher, life guide, and public speaker. He travels the globe sharing timeless wisdom on stress management, deeper life fulfillment, emotional healing, balancing business and wellness, getting unstuck, and taking your life to the next level. davidji is the most prolific creator of guided meditations in the world.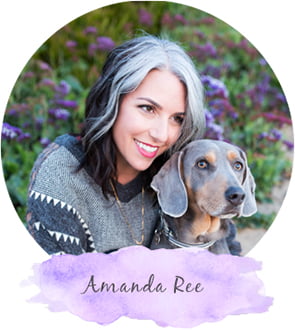 Canine Wellbeing Expert specialized in Ayurveda; Founder of Sama Dog Wellbeing
A certified educator in Ayurveda, meditation and yoga, Amanda has studied and worked directly with Dr. Deepak Chopra since 2006. As a lead educator and Vice-President of the Chopra Center, Amanda gleaned wisdom from many of the world's top leaders and experts in health and wellbeing. Amanda combines her expertise and experience with the Vedic Sciences applied to the lives of companion animalseducated thousands of people (and their pets!) around the world how to create lives that are more healthy, more natural, and more spiritual.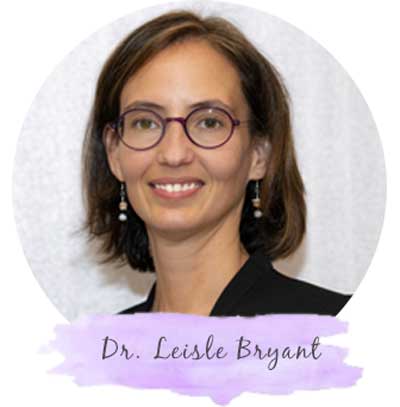 PHD clinical, forensic, and consulting psychologist
Dr. Bryant received her M.A. and Ph.D. in clinical psychology from Duquesne University and has maintained a private practice in clinical and forensic psychology for nearly two decades in a variety of forensic and therapeutic settings. Her areas of professional focus include ethical, clinical, and legal issues in professional practice; self-care, transformation, and resilience at both personal and organizational levels; and ecopsychology. Dr. Bryant was awarded the Karl F. Heiser Presidential Award for Advocacy by the American Psychological Association.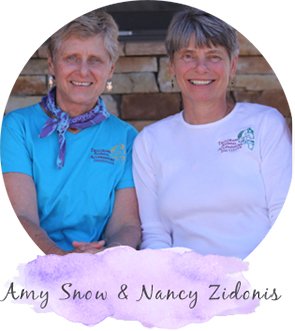 Co-Founders Tallgrass Animal Acupressure Institute
A pioneer in the field of animal  acupressure, Nancy brings more than 35 years of experience to her practice. She authored the first equine and canine acupressure handbooks, is the co-author of 8 acupressure books, and authored 16 online training courses. Nancy has studied and worked extensively in the field of Traditional Chinese Medicine for animals and veterinary homeopathy.
Amy has been in the the field of Traditional Chinese Medicine since 1976.  She integrated her love of animals with TCM and other eastern bodywork when she began working with Nancy.  She co-authored 3 books on animal acupressure with Nancy. Amy teaches acupressure-massage worldwide and contributes articles to publications internationally.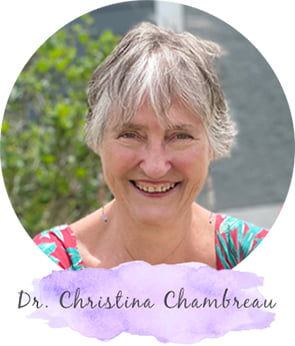 Homeopathic Veterinarian, lecturer and author, Holistic Actions! faculty
Dr. Chambreau has used homeopathy in her veterinary practice since 1983 (UGA grad in 1980). She is co-founder of the Academy Of Veterinary Homeopathy, was on the faculty of the National Center for Homeopathy Summer School for 10 years and was an associate editor for the Integrative Veterinary Care Journal. Currently, she is on the faculty of Holistic Actions! Academy and has a private phone coaching practice. Dr. Christina is devoted to empowering her clients to make the best health decisions so their companions can live long, healthy, vibrant lives.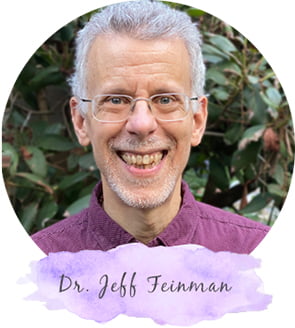 Holistic Actions! academy founder; homeopathic veterinarian
Dr. Jeff Feinman graduated in 1985 from the University of Pennsylvania and was Penn's first veterinary dual-degree University Scholar, holding both molecular biology and veterinary degrees.
Dr. Jeff, the founder of Holistic Actions!, is devoted to researching about how to harness the innate power of the individual using Vitality and Balance. He and his wonderful wife Amy live with Archie, a rescue pup, and a two cats in Weston, CT.
Check out the amazing list of interactive sessions
Destressifying
Unique methods to transform your relationship with life's pressures. With davidji's engaging and fun presentation style, you will learn at the root of our stress, and how you can disarm triggers before they happen. You have all the tools you could ever need to live a self-actualized, stress-free life. No equipment is necessary.
Calming & Grounding Acupressure
A trip to the vet or even having houseguests can be stressful for dogs and cats.  In this session taught by Tallgrass, you will learn specific acupressure points to help lower anxiety for your pet when they encounter a stressful situation.
Acupressure: Digestion at its Best!
Digestive issues are upsetting (and possibly messy!) for everyone concerned, and are all too common among dogs and cats. In Traditional Chinese Medicine, stomach chi ( life-promoting energy) directs food down into the stomach, then into the small intestine and the large intestine. When working properly, the digestive process breaks food down into absorbable nutrients that provide proper nourishment to the animal.  If this process is not occurring harmoniously, the animal may experience a host of issues with regurgitation or defecation.  
During this session, Tallgrass will review acupressure points that enhance the digestion process and demonstrate three hands-on acupressure-massage techniques.
Home Exam
Knowing how to perform a physical exam on your pet can lower your stress during emergencies.  You'll learn to recognize what is normal for each of the pets in your family. Does your pet always have pale gums?  That's a good thing to know!  Do you know how to count your cat's respirations when she's purring?  You'll learn during this hands-on training! Be sure to bring your dogs and cats! Taught by Dr. Christina Chambreau.
Mindful Eating
Lower your stress by understanding how to feed your pets and yourself mindfully to improve health and longevity.  There is no "right" way to feed, but the tips and tools that Dr. Christina Chambreau and our guest Carol Smeja will share might revolutionize how you view your pet's mealtime!
Guided Meditation with your Pets
Sit back and enjoy a short guided meditation with your companion animal led by Amanda Ree.  You'll experience a simple meditation technique that can be followed in an ongoing practice.  This technique offers a huge array of benefits to pets and their humans.  Many find that meditation is a primary source of respite, renewal and reflection.
Health and Vitality: 9 Pillars of Self-Care and Happiness
Want to create greater joy, vibrancy, and health for you and your pet?  In this enlivening workshop with Dr. Jeff Feinman and Dr. Bryant focused on the anatomy of health and vitality, you'll learn the primary pillars to flourishing wellness, self-care, and happiness; you'll play with exercises and practices to strengthen and grow your own well-being, resilience, and sustainability and learn how to interweave those with the same for your pets!; and leave with concrete tools to create a joyful, nourishing, and revitalized life for both you and your pets.
"My girls are my family and the best thing I've done for them (and me) is joining Holistic Actions! The caring and concern – not to mention the expertise – offered from the veterinarians and people in the community are both helpful and soothing." – Francine
Glimpse into the day of the retreat
Treat Yourself & Your Pet With A Day Of
Relaxation & Inspiration
All the times – in Eastern Time. All speaker presentations are interactive and engaging.
11:00 AM  Opening session with the co-hosts
11:30 AM  Speaker Presentation
12:35 PM  Speaker Presentation
1:10 PM  BreakOut Room Break – Q&A
1:30 PM Speaker Presentation
2:30 PM  Longer Break with breakout rooms
3:15 PM  Speaker Presentation
4:00 PM Speaker Presentation
4:45 PM Speaker Presentation
6:05 PM Speaker Presentation
7:00 PM  Closing & Integration

You are weary of the instability in the world today, and you are ready for a day to REST and NURTURE yourself.  Bring along your furry friend, and this virtual retreat is almost heaven.

You want to take care of yourself, your pets HOLISTICALLY

You want to go BEYOND GETTING RID OF STRESS SYMPTOMS and instead improve balance and vitality to PROMOTE AND PRESERVE GLOWING HEALTH.

You're READY TO BE MORE INTENTIONAL about the foods you feed and actions you take everyday to bring as much VITALITY and BALANCE into yours and your pets' lives.

You want to BE MORE RESILIENT and confident about the options you have at home to bring your nervous system back to a resting place.

You want to SAVE MONEY on vet bills by learning how to prevent common problems and diseases and support your pet's health for the rest of their life.
Once you enroll, you will receive a confirmation email with all the details about the event.
A few days prior to the event, you will receive an event schedule, handouts, and class materials.
Tuition refund is available until 24 hours prior to the start of the event.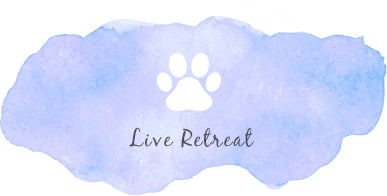 Participation in live event
Handouts, resources & materials
A complete video recording to download
from the event (invaluable)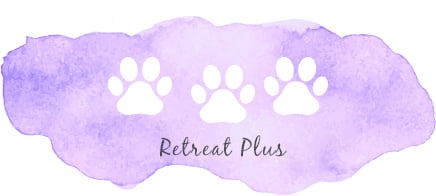 Participation in live event
Handouts, resources & materials
A complete video recording to download
from the event (invaluable)
One month free membership to Holistic Actions! Academy: includes one 15 min call with a Holistic Actions! veterinarian, access to member forum to ask questions, access to all Holistic Actions! materials, plus 4 live webinars.
Online meditation series with pets "Paws for Reflection" by Sama Dog
A "Dosha Balancing"

 

phone consult

 

(30 mins) with Amanda Ree from Sama Dog 
Not sure if you're ready to become a Holistic Actions! Member?
Sign up to join our monthly newsletter!
DISCLAIMER: Holistic Actions! does not provide advice on veterinary treatments. Content is intended for informational purposes only and to equip you with the tools needed for Holistic Medical Decision Making (HMDM). It is not a substitute for clinical assessment, diagnosis, or treatment. Never use content found on the Holistic Actions! website as the basis for ignoring advice from your veterinarian to seek treatment. I
f you think you may have a veterinary emergency, please call your vet or an animal hospital immediately.
Copyright © 2021 HolisticActions.com