Answered by Dr. Jeff Feinman
I love that question because that's kind of what the second step of HMDM, or Holistic Medical Decision Making, is all about. Do research for holistic and conventional options, and then decide what to do in step 3 of HMDM. 
The most common treatment is no treatment, but monitoring because there's no "quality of life" altering symptoms. So, the vet might just opt to do a blood test every 6 months or go in if there are any problems. Other treatments include Lysodren which actually destroys part of the adrenal gland that makes steroid hormones that we see in Cushing's Disease. Lysodren is an EDT derivative that is pretty toxic, so it's been replaced pretty much with another safer medication called Vetoryl, which will reduce the signs of Cushing's Disease. It may not have the same long-lasting effect of Lysodren, but in my experience and at my practice, we try to alter lifestyle, hygienic and homeopathic before going to medications. 
So there are a lot of lifestyle factors that you can modify from diet to things like post electromagnetic frequency (PEMF) and acupuncture. These things are verified to work to increase quality of life and decrease symptoms. We'll talk further about that in future videos.
I'm Jeff Feinman, licensed holistic veterinarian here in Weston, Connecticut to answer common pet parent questions. Thank you for watching and we'll all talk soon!
Learn more about holistic pet care at HolisticActions!. 
Suggested Treatments: 
Conventional care is drugs that destroy adrenal cells or ones that modify adrenal home levels

Physiologically supporting with supplements

Energetically curing with homeopathy-which is a way of approaching symptoms in a totally different way
Related Symptoms:
Most common is often no obvious symptoms (Cushing's detected on a routine blood test).

Increased thirst

Panting and potbellied
DISCLAIMER: Holistic Actions! does not provide advice on certified medical treatments. Content is intended for informational purposes only and to equip you with the tools needed for Holistic Medical Decision Making (HMDM). It is not a substitute for clinical assessment, diagnosis, or treatment. Never use content found on the Holistic Actions! website as the basis for ignoring advice from your veterinarian to seek treatment. If you think you may have a veterinary emergency, please call your vet or an animal hospital immediately.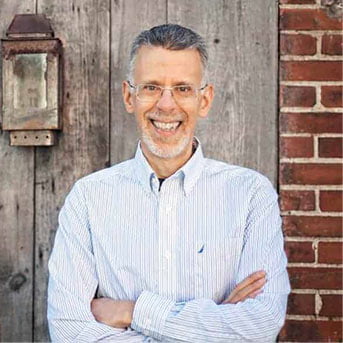 Dr. Jeff
Jeffrey Feinman, BA, VMD, CVH, graduated in 1985 from the University of Pennsylvania and was Penn's first veterinary dual-degree University Scholar, holding both molecular biology and veterinary degrees. He is the founder of HolisticActions.com and dedicated to pet parent empowerment.
Dr. Jeff is devoted to researching about how to harness the innate power of the individual using Vitality and Balance. He and his wonderful wife Amy live with Archie, a rescue pup, and a Rex cat named Tigger.