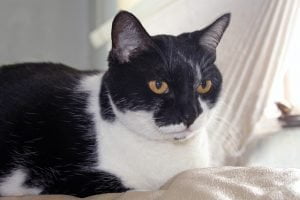 Your nine year young pup or kitty seems fine. But she's not.
The veterinarian just called with the blood test results from her wellness check up: thyroid, liver and kidney markers were abnormal. On top of that, the vet said she has an infection because her white count is very high.
Uh oh! What should you do?
Don't panic!
Diagnostic test results like these are internal and otherwise hidden symptoms. Not much different than the external and readily apparent symptoms of vomiting or diarrhea. Just not as obvious.
You wouldn't have even known that there was a problem were it not for the "routine" testing that was done.
All symptoms are only indicators of an internal imbalance. Both internal symptoms like liver test abnormalities and external symptoms like vomiting are clues to the physiologic functioning of the body. Invaluable clues. Clues to be cherished and embraced.
The abnormalities can often be fully corrected. The amount of improvement depends on the progression of the underlying dis-ease. This can be measured.
Adding together all symptoms tells you what to do next
For example, if everything seems fine but one of the results is still abnormal, you know that continued care and monitoring is needed.
Non-invasive diagnostic testing is therefore very, very helpful.
However, how these tests are interpreted and acted upon can make the difference between life and death.