Answered by Dr. Jean Hofve
There are three ingredients that I recommend you incorporate into your cat's diet. The first and most important are omega 3 fatty acids, EPA, and DHA. These come from Marine sources such as fish or green-lipped mussels. The other two are beneficial for the digestive system and they are probiotics and prebiotics. Probiotics are the friendly bacteria that live in your cat's gut. They help digest food, produce vitamins, and prevent infection by pathogenic organisms. Prebiotics are special types of fiber that particularly nourish the gut bacteria including the probiotics that you just gave your cat, so, it's the match made in heaven.
 I hope this helps! I'm Dr. Jean Hofve, a licensed veterinarian with Holistic Actions!. Take care, bye-bye.
Suggested Treatments/ingredients in your cat's diet: 
Omega 3 fatty acids (EPA and DHA)

Probiotics

Prebiotics
Related Symptoms when those ingredients are lacking: 
Dry/flaky coat

Digestive disorders

Allergies
DISCLAIMER: Holistic Actions! does not provide advice on certified medical treatments. Content is intended for informational purposes only and to equip you with the tools needed for Holistic Medical Decision Making (HMDM). It is not a substitute for clinical assessment, diagnosis, or treatment. Never use content found on the Holistic Actions! website as the basis for ignoring advice from your veterinarian to seek treatment. If you think you may have a veterinary emergency, please call your vet or an animal hospital immediately.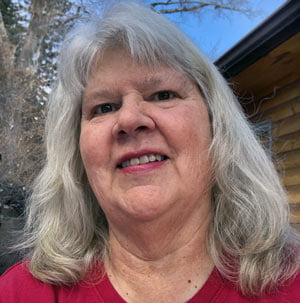 Dr. Jean
Holistic veterinarian and author Dr. Jean Hofve has more than 20 years' experience in integrative veterinary medicine. She has a passion for feline health and nutrition, and has intensively studied and researched pet nutrition and the pet food industry since the early 1990s.
She has written books,  dozens of articles and been interviewed for print, radio, and television around the world. She is an advisor to AAFCO, the organization that sets standards for pet food production, and founder of Spirit Essences (now owned and operated by Jackson Galaxy), which makes flower essence remedies for many animal health and behavior problems.