Answered by Dr. Jean Hofve
Did you know that cats, like dogs, can get heartworms? Heartworms are transmitted by the bite of an infected mosquito, so cats can get it, although it is very rare in kitties. The main symptom of heartworm disease in cats is coughing, although a cat may not present any symptoms at all. 
Mosquitos can breed in a very small amount of water. Just a few drops is enough, so preventing heartworm involves preventing mosquitos. That means removing all standing water in your yard, keeping door and window screens in good repair, keeping cats indoors as much as possible, or at the very least, keeping them instead from dusk til dawn when mosquitos are most active. There are topical sprays, herbal sprays, that can be used on cats, but they must be reapplied about every 2 hours, so it may not be totally practical. Also, some of the products on the market are not entirely safe for cats because they use very strong herbs and spices, so be sure to talk to your holistic veterinarian about which ones are safe to use on your cat. 
Hi, I'm doctor Jean Hofve, licensed veterinarian with HolisticActions!.com. Thanks very much. 
Suggested Treatments: 
Prevention by preventing mosquitos on your property
Topical sprays
Related Symptoms: 
 No symptoms (positive blood test results)
Coughing
Vomiting/weight loss
DISCLAIMER: Holistic Actions! does not provide advice on certified medical treatments. Content is intended for informational purposes only and to equip you with the tools needed for Holistic Medical Decision Making (HMDM). It is not a substitute for clinical assessment, diagnosis, or treatment. Never use content found on the Holistic Actions! website as the basis for ignoring advice from your veterinarian to seek treatment. If you think you may have a veterinary emergency, please call your vet or an animal hospital immediately.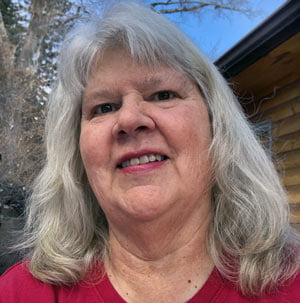 Dr. Jean
Holistic veterinarian and author Dr. Jean Hofve has more than 20 years' experience in integrative veterinary medicine. She has a passion for feline health and nutrition, and has intensively studied and researched pet nutrition and the pet food industry since the early 1990s.
She has written books,  dozens of articles and been interviewed for print, radio, and television around the world. She is an advisor to AAFCO, the organization that sets standards for pet food production, and founder of Spirit Essences (now owned and operated by Jackson Galaxy), which makes flower essence remedies for many animal health and behavior problems.