Administrator
Moderator
Veterinarian
Joined

Feb 23, 2017
Messages

4,069
Hi!
During the Empower Hour! webinar this coming Monday, June 8, 2020 one of the topics will be about how to make your own first aid kit, as Dr. Cindy discussed a bit 2 nights ago (hint - listen to this webinar and download the slides prior to Monday so you can ask questions).
Click below for the contents of a super-complete first aid kit. During the 6/8 (tomorrow!) webinar we'll get to help you individualize one for your pet.
What to have in your pet First Aid kit: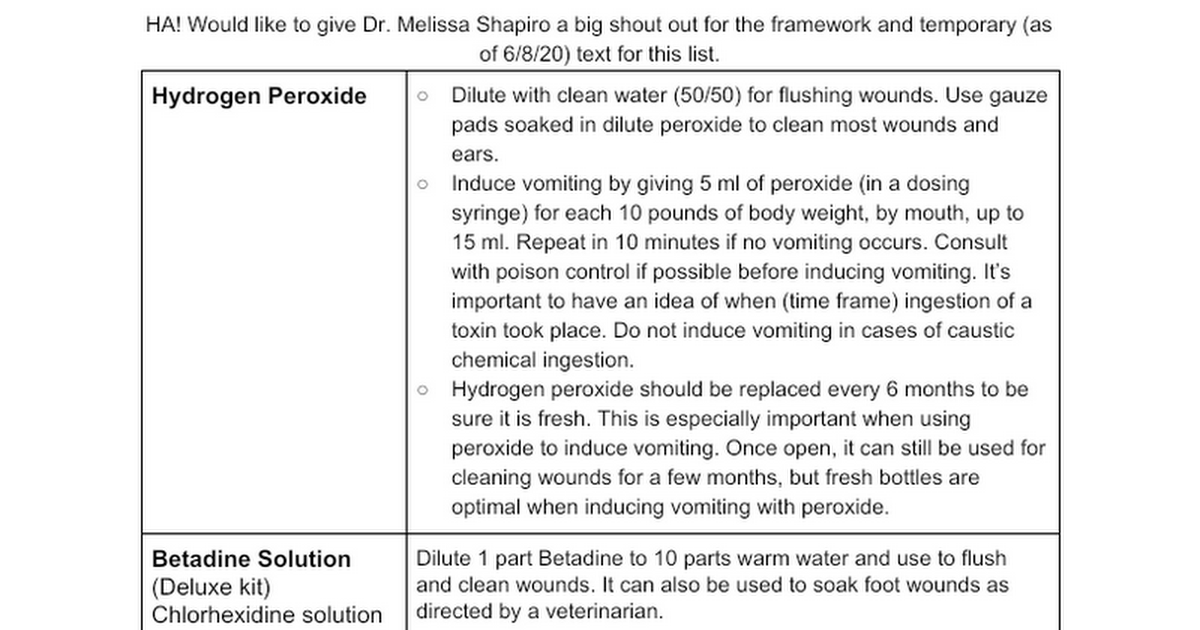 First Aid Kit HA! Would like to give Dr. Melissa Shapiro a big shout out for the framework and temporary (as of 6/8/20) text for this list. Hydrogen Peroxide Dilute with clean water (50/50) for flushing wounds. Use gauze pads soaked in dilute peroxide to clean most wounds and ears. Induce vo...

docs.google.com