Administrator
Moderator
Veterinarian
Joined

Feb 23, 2017
Messages

1,552
Training your pup to want to come when you call her name is super important.
Lisa's great video teaches you a very effective way to do this:
If you learn best by reading, you can do so here: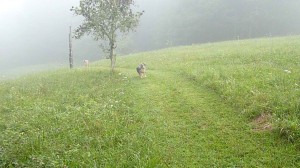 At our most recent Play in the Pasture session, an off leash, outdoor social for clients and their dogs, my girl, Willow, joined in the fun. In addition to the the socialization experience of helping her to continue to enjoy the company of a variety of other dogs, I also use the time to...

www.coldnosecollege.com
She also takes a deeper dive into her method in this lovely DVD:
With this video learn the easy and fun steps of a Rocket Recall so that you and your dog can safely enjoy off-leash activities

www.tawzerdog.com