Administrator
Moderator
Veterinarian
Joined

Feb 23, 2017
Messages

1,525
Hi everyone-
On Monday's (2/3/20) webinar, we'll be taking a deeper dive into feeding raw, fermented food.
Doing so can be very helpful anytime your pets have a digestive upset.
In addition to the sauerkraut, kimchi and other fermented vegetables that I often recommend, the Probi supplement from ABC Biologicals and Answers pet food are great fermented products.
Another benefit of Probi is that it can help reduce glyphosate:
For a general review of how fermented foods are beneficial to people (and pets), take a look at what the MDs at Harvard have to say: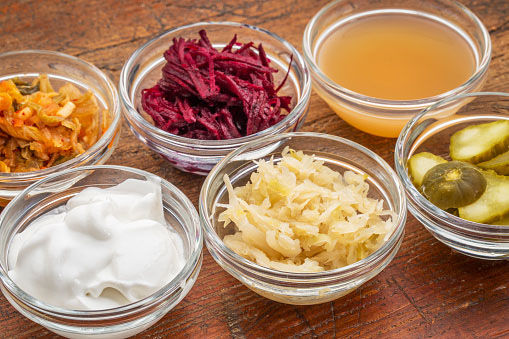 Fermented foods, which are preserved using an age-old method, can provide health benefits if eaten regularly. Fermented foods containing live active cultures can help support a healthy gut microbiome, which helps to ensure that the lining of the inte...

www.health.harvard.edu
Also, click below for a copy of a detailed fermented food article.
Click/tap here
for the article.
Answers Pet food is another great option for fermented, sustainably farmed foods.