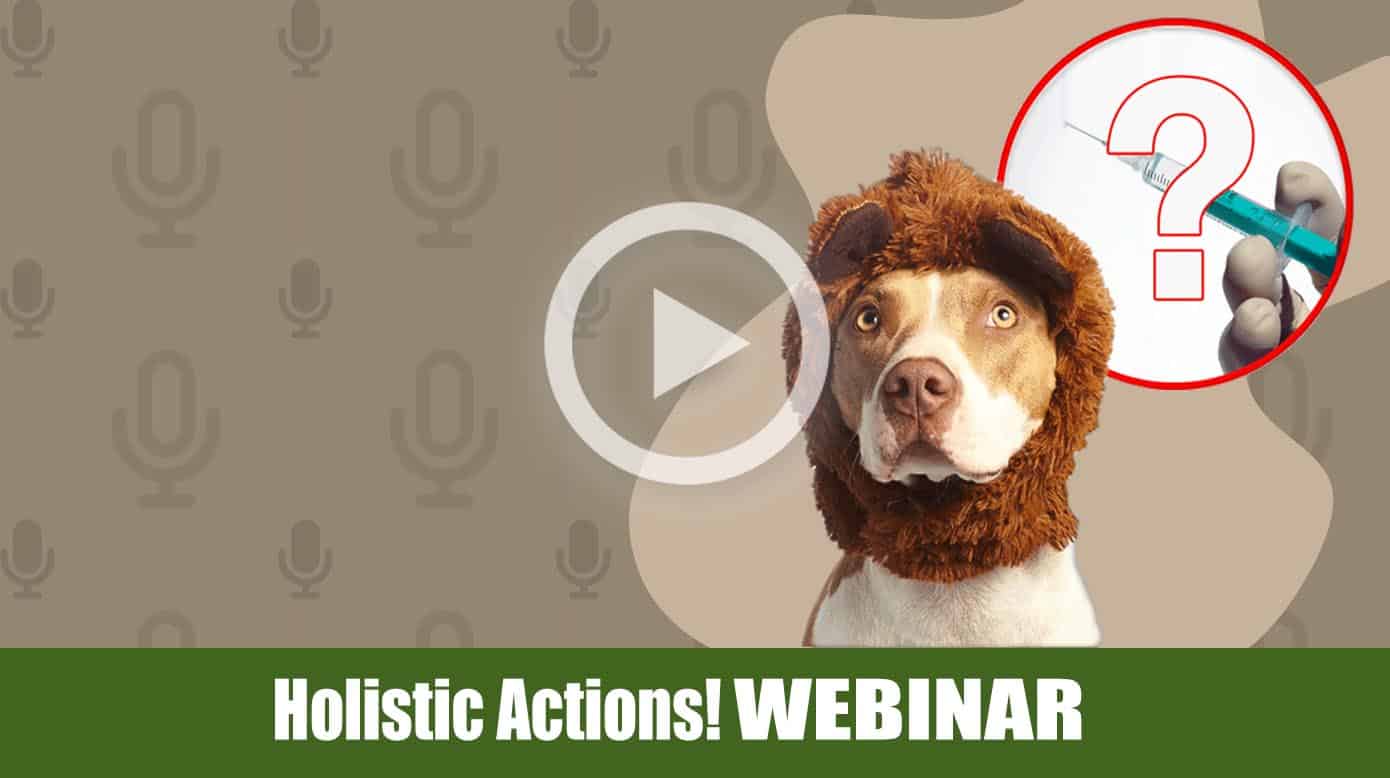 INCLUDES:
1 Hour Video Presentation by Dr. Christina Chambreau accompanied by Dr. Jeff Feinman using slides
Audio download of the presentation
PDF Ebook "Clinical Scenarios: Holistic Medical Decision Making for Acute Vaccine Reactions"
Drs. Jeff Feinman and Christina Chambreau combined their experience, research and passion for educating animal guardians and birthed this comprehensive guide to vaccinations.
In this 1 hour long webinar we cover:
What are vaccines and are they necessary
What are nosodes
How to prepare for vaccines
How to manage vaccinosis symptoms
How to improve immune system through vitality and balance model
Q&A
With the purchase of this webinar you will receive:
The link to the video to watch and download the webinar
The link to the audio of the webinar where you can listen to it or download it
PDF Ebook: HMDM (Holistic Medical Decision Making) For Patients With Accute Vaccine Reactions (Clinical Scenarios) – 13 pages ebook with exact homeopathic remedies and case studies.