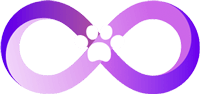 Sacred Paws Summit
Embracing the Power of Spirit
Unlock the Secrets to a Balanced Life by Incorporating
the Most Forgotten Pillar of Holistic Pet Health
This summit has ended but if you would like extended access to the talks, click the button below.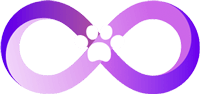 Sacred Paws Summit
Embracing the Power of Spirit
Unlock the Secrets to a Balanced Life by Incorporating
the Most Forgotten Pillar of Holistic Pet Health
This summit has ended but if you would like extended access to the talks, click the button below.
During this
groundbreaking 5-day event

,
you'll have an opportunity to:

Learn a holistic approach to pet care that encompasses body, mind, and spirit.

Gain transformative insights and practical actions for treating pets and nurturing your pet's health and happiness.

Embrace the spiritual and emotional aspects of both animals and their human caregivers.

Understand the profound power of love in pet health.

Explore the interconnectedness that enriches both pets' and humans' lives.

Learn about the unique approach of Positive Practical Veterinary Spirituality.

Unlock nature-inspired healing methods to support the vitality of pets.

Delve into the world of energy medicine and its role in pet health.

Understand how symptoms serve as messengers, conveying valuable information about your pet's overall health.

Explore the power of merging conventional sciences like veterinary medicine with molecular biology, positive psychology, flow research, homeopathy, and intuitive interspecies communication.

Join the conversation!
access the illuminating Sacred Paws summit today
Stress levels, burnout, work-life imbalance, and mental health concerns are rising among veterinarians.
And pet parents are more and more overwhelmed with chronic conditions, lack of pet care, wait times and conflicting information.
It's time to evolve how we think about health and healing

,
not just for our pets but also for animal professionals.
The traditional holistic medicine model should encompass the body, mind, and spirit.
But, the Spirit (aka energy, vital force, or qi) is usually missing from the conversation and the practice. 
It is time to  
bring Spirit back  
It is time to connect with nature and  

lead with heart  
It is time to live rich and joy filled lives as we truly  

heal our pets AND ourselves  
who is this
summit for?
The Sacred Paws Summit is designed to foster thoughtful conversations, inspire a change in mindset, and facilitate a lasting transformative learning experience for pet enthusiasts, pet professionals and healing practitioners. This includes veterinarians, vet technicians and students, pet trainers, groomers, shelters, foster parents, energy healers, wellness coaches, practitioners, clinicians, researchers, and pet parents who make caring for pets a top priority of their lives.


with
summit host

dr. Jeff Feinman
=
"I feel blessed to live in a time where science and spirituality are converging harmoniously. The blend of rigorous scientific inquiry and ancient wisdom guides us toward a teachable and reproducible way of enhancing the lives of our animal companions.
Each talk in this summit unveils a framework that is accessible, enjoyable, and cost-effective. This approach is both sustainable and gentle on our planet. Ultimately, these discussions revolve around aligning ourselves with the natural rhythms of Mother Nature, conserving cellular and environmental energies."
why this summit, why now
The Guiding Principles
The foundation of Spirit in pet health care is Positive Practical Veterinary Spirituality.
This six-prong approach is a veterinary practice path that acknowledges the spiritual and emotional aspects
of both animals and their human caregivers, and seeks to support them in a holistic way.

Compassionate care
We place compassionate care at the forefront of our mission, enriching the lives of animals and their caregivers. This journey often involves adopting a holistic approach, where the emotional and spiritual well-being of both animals and humans takes center stage. Techniques such as positive mindset and mindfulness become integral elements in this unique approach to animal care.
Mind-body-spirit connection
We embrace the profound unity of the mind, body, and spirit in both animals and humans. This understanding transcends the conventional approach of treating physical symptoms in isolation, recognizing that true healing and well-being require a holistic perspective. As a result, practitioners often incorporate diverse practices such as acupuncture, massage, or energy healing to address not just the physical ailments but also the underlying emotional and spiritual factors that can influence an animal's health.
Respect for life
We hold a deep and tender reverence for every expression of life, recognizing the inherent value of animals as sentient beings. This profound reverence not only underscores an unwavering devotion to animal well-being but also magnifies the commitment to treating them with boundless love and respect. This approach goes beyond ordinary veterinary care, nurturing a compassionate and empathetic bond between caregivers and their beloved animal companions.
interconnectedness
Positive Practical Veterinary Spirituality often involves a deep connection to something greater than oneself, which can encompass a strong affinity for the natural world or simply a profound sense of interconnectedness with all living beings — something we aptly refer to as Spirit.

Love & Energy
We hold a fundamental belief in the transformative potential of love, recognizing that fostering a profound bond of love and understanding between caregivers and animals is not only beneficial but essential for holistic well-being. This principle emphasizes the significance of approaching every interaction and decision with a foundation of love and empathy, leading to a harmonious and enriching connection. Love, for us, is not just an emotion but an energetic force for healing, combining with the universal energy that powers all life to optimize balance and promote healing.
Practical Actions
With the aid of practical tools at your disposal, you can embark on a profound journey of deep healing. True well-being is not just about addressing surface-level symptoms but is a transformative journey. We advocate for a mindset shift, emphasizing "being" over "doing." The bodies and challenges of our beloved companion animals, and the natural world, are gateways into presence. By connecting deeply, we can make better medical decisions for our pets. This principle encourages a shift in focus towards cultivating presence and mindfulness, enabling a deeper connection with animals and a profound understanding of the root causes of issues.

Sacred Paws Summit, 2023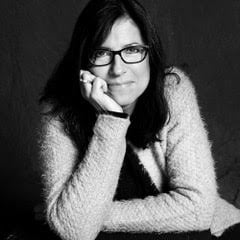 Lisa Samet, N.D. is a graduate of Southwest College of Naturopathic Medicine in Arizona and has an international practice in Montreal since 25 years. She treats people with a wide variety of complaints using homeopathy, nutrition and "Emotional Repatterning" to help patients resolve their health challenges.
She appeared on the Dr. Oz show to discuss the practice of homeopathy, and has published a book on reclaiming emotional health by changing subconscious limiting beliefs called Emotional Repatterning, Healing Emotional Pain by Re-wiring the Brain. She has also published numerous articles on homeopathy.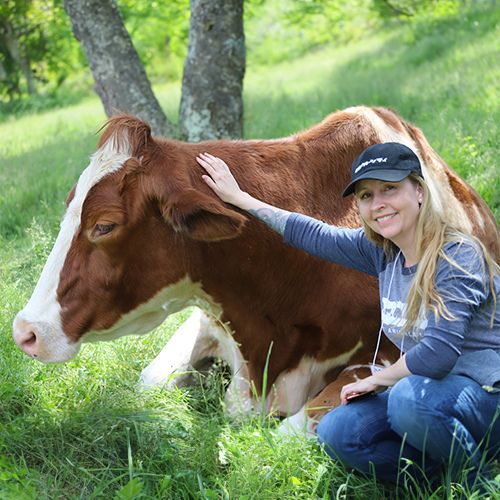 Kathleen Prasad
Founder of Animal Reiki Source
Kathleen Prasad is founder of Animal Reiki Source and president of the Shelter Animal Reiki Association (SARA). A Reiki practitioner and teacher for 25 years, she has pioneered Reiki for animals, creating the first and only code of ethics for the profession as well as the Let Animals Lead® method of Animal Reiki.
The Let Animals Lead® approach is the only method of Animal Reiki that emphasizes meditation and animal agency as ethical imperatives and the keys to successful healing sessions. Kathleen is also the author of several books on Reiki for animals, including The Let Animals Lead® Meditation Journal, Reiki for Dogs and Heart to Heart with Horses: An Equine Lover's Guide to Reiki. Her nonprofit, SARA, supports rescued animals and their caregivers with the Let Animals Lead® method of Animal Reiki in shelters and sanctuaries around the world. Kathleen enjoys life with her husband, daughter, dog and horse in northern California.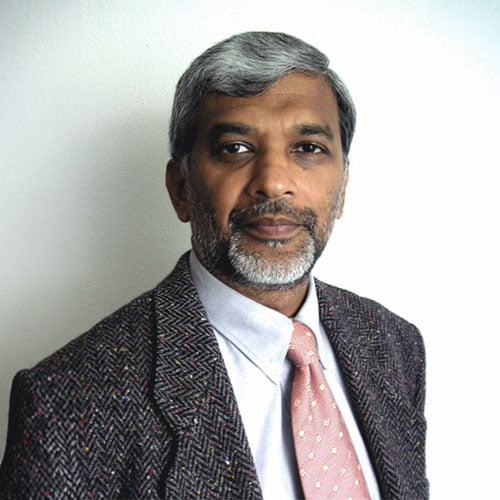 Dr. Madan Thangavelu
Genome Biologist, Cambridge, General Secretary and Research Director of the EUAA – European Ayurveda Association
Prof. Madan, a genome biologist, boasts a diverse academic background ranging from Agriculture studies to a Ph.D. in Molecular Genetics from the University of Cambridge. His research spans various domains, including plant, fungal, bacterial, and human cancer genomics. His current focus lies in developing groundbreaking techniques for single DNA molecule and single cell genome analysis, notably inventing the Molecular Copy Counting technique. These methods shed light on the dynamic nature of DNA in processes like aging and diseases such as cancer and cardiovascular diseases. Prof. Madan also holds positions in various academic and research organizations, such as the European Ayurveda Association and the TransDisciplinary University in Bangalore, and is a member of the Mind-Matter Unification Project at the Cavendish Laboratory, Cambridge.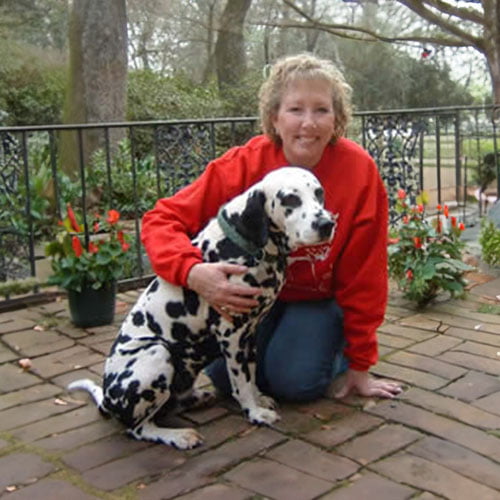 Carol Komitor
Founder of Healing Touch for Animals®
Carol Komitor, a seasoned healing practitioner, began her journey in massage and energy therapy in 1989 at the Colorado School of Healing Arts. Transitioning from human clients to animals, her 13 years as a veterinary technician provided insight into the physiological response to energy therapy in animals. Recognizing the unique energy systems in animals, she founded Healing Touch for Animals® (HTA), an international program that teaches energy therapy for animals, encompassing basic anatomy, essential oils, sound therapy, and animal instincts. Her vision is to create a global network of HTA students, collaborating with veterinarians and holistic healthcare to expand awareness and benefit all species. Today, Carol continues her practice, earning recognition as an expert in animal energy therapy and essential oils, while passionately advocating for this work worldwide.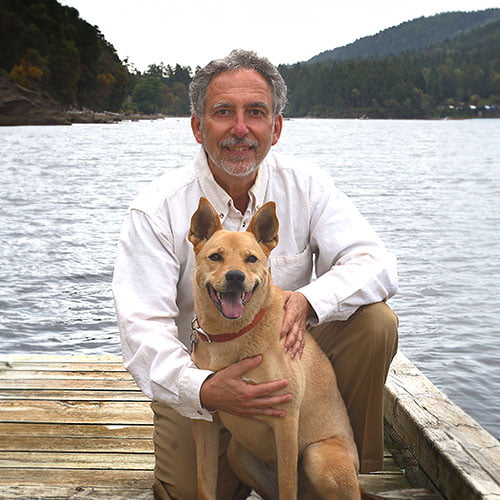 Dr. Allen Schoen
Pioneer in Integrative Veterinary Medicine
Dr. Allen Schoen is one of the pioneers in holistic, integrative veterinary medicine. He has been acknowledged by his peers as one of the fifteen most influential veterinarians in North America for his contributions to veterinary medicine.
These contributions included textbooks on veterinary acupuncture and complementary and alternative veterinary medicine as well as books introducing animal lovers to natural animal health care and the human animal bond.
In addition to having the largest holistic integrative veterinary referral practice for both small animals and horses, he was also a clinical assistant professor at Colorado State University College of Veterinary Medicine and Tufts University School of Veterinary Medicine. He has lectured worldwide on his approach.
His practice offered a holistic, integrative approach to animal health care. With over 40 years of clinical experience, research and teaching, Dr. Schoen has developed his own unique approach integrating various holistic natural therapies for your animal companions, both equine and small animal.
The therapies offered included acupuncture, veterinary-chiropractic care, nutrition, nutritional supplements, botanical medicine (herbs), homeopathy and mind-body medicine, among others.
Dr. Schoen feels that loving kindness and compassion are also an integral component in the healing process of all beings.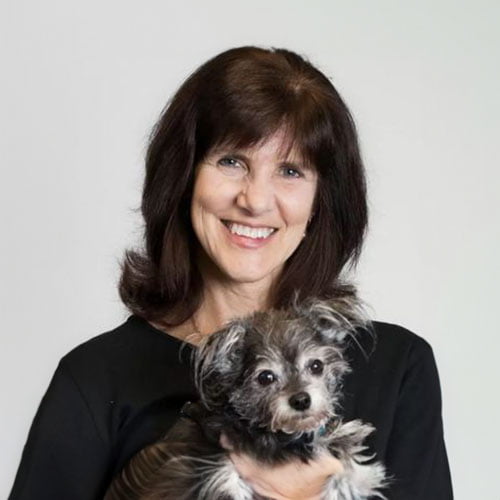 Dr. Sue Wagner
Veterinary Neurologist, Author
Susan Wagner is a veterinary neurologist whose work acknowledges the spiritual interaction between humans and animals. Dr. Susan is an active speaker in the areas of natural therapies – especially frequency healing. She is a Healing Touch for Animals® practitioner, and founder of Equine Assisted Awareness, an energy based horse therapy for humans. Dr. Susan is also adjunct faculty at The Ohio State University, and co-author of Through A Dog's Ear: Using Sound to Improve the Health and Behavior of Your Canine Companion.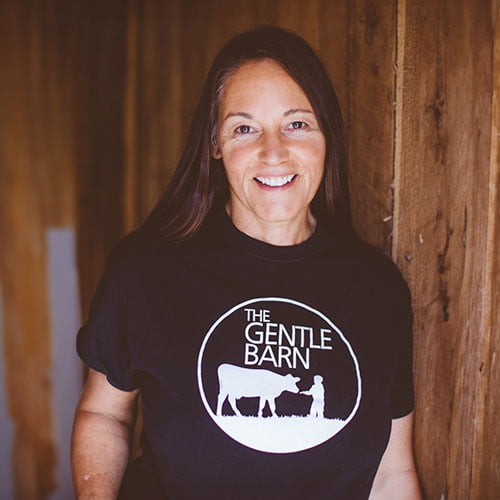 Ellie Laks
Founder of Gentle Barn Foundation
Ellie Laks is the Founder of The Gentle Barn Foundation, a national organization that rescues and rehabilitates unwanted animals and heals people with the same stories of abuse and neglect. Ellie is a powerful speaker, celebrated animal welfare advocate, humane educator, animal communicator, and the author of "My Gentle Barn: Creating a sanctuary where animals heal and children learn to hope." Ellie founded The Gentle Barn in 1999. She invented her own "Gentle Healing" method that allows old, sick, injured, and terrified animals to fully recover. Ellie is the creator of cow hug therapy and has hosted hundreds of thousands of people who have come to The Gentle Barn seeking hope.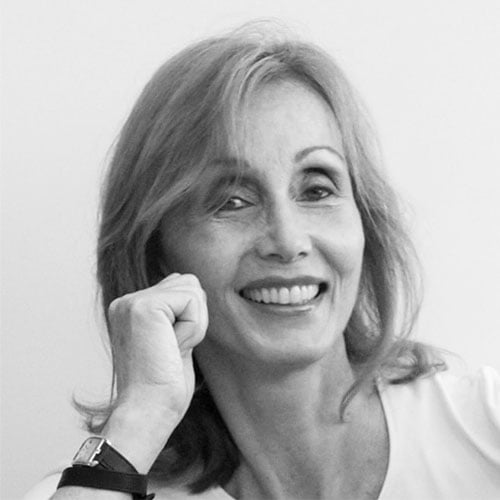 Dr. Linda Bender
Veterinarian, Conservationist, Animal Advocate, Educator, & Author
Dr. Linda Bender holds a doctorate degree in veterinary medicine, is a gifted healer, intuitive, and spiritual teacher. She is an internationally renowned animal advocate, speaker, and author of the award winning Amazon best-seller Animal Wisdom: Learning from the Spiritual Lives of Animals. Her work has been endorsed by Dr. Jane Goodall, Dr. Rupert Sheldrake, Deepak Chopra, and many more. During the fourteen years she spent living in Europe, Asia, Africa and the Middle East, her work included the rescue, rehabilitation, and protection of wildlife. This work deepened her passion to be a strong voice for the voiceless in the world. Her interest in spirituality led her to study many of the world's wisdom and healing traditions, she is a certified teacher of meditation, Ayurveda and energy medicine. She is the co-founder of From the Heart, a non-profit charity that directly serves animals and their habitats.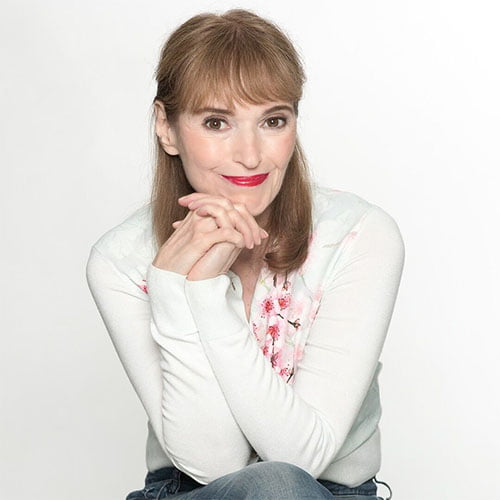 Victoria Moran
Vegan Advocate, Author & Speaker, Co-Founder of Compassion Consortium, Founder and Director of Main Street Vegan Academy
Listed by VegNews among the "Top 10 Living Vegetarian Authors," Victoria Moran has written thirteen books on compassionate living and contemporary spirituality including Creating a Charmed Life, The Good Karma Diet, and Main Street Vegan. Featured twice on Oprah, Victoria has a degree in comparative religions and is lead producer of the 2019 documentary, A Prayer for Compassion, about food choices and spirituality, showing here at the Parliament, and a cofounder of the Compassion Consortium, an Interfaith spiritual center for animal advocates. She hosts the Main Street Vegan Podcast as well as the new Marvelously Main Street show on the streaming network, UnchainedTV.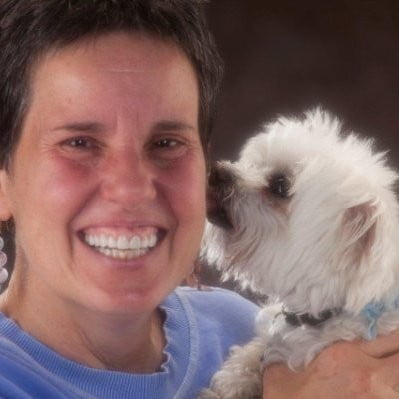 Donna Lozito
Homeopath & Professional Animal Communicator
As a professional interspecies animal communicator and a nationally certified homeopath, Donna Lozito has an eclectic background. She has tought college classes, studied around the world, appeared on different TV shows, published a children's book, and more!
Her practice presently consists of interspecies animal communication, homeopathy, and intuitive coaching with a specific focus on spiritual growth, inner strength, and conscious living.
Several decades of work assisting people to deepen the relationship with their animal companions revealed to her that no matter the species, healing occurs by understanding the perspective of another, with intentional awareness of love and compassion.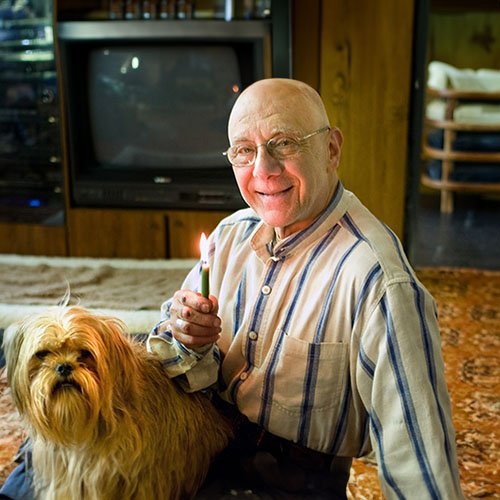 Dr. Bernie Siegel
Author, Surgeon, Spiritual Teacher
Dr. Bernie Siegel, was born in Brooklyn, NY. He attended Colgate University and Cornell University Medical College. His surgical training took place at Yale New Haven Hospital, West Haven Veteran's Hospital, and the Children's Hospital of Pittsburgh. He retired from practice as an assistant clinical professor of surgery at Yale of general and pediatric surgery in 1989 to speak to patients and their caregivers.
In 1978, Bernie created "Exceptional Cancer Patients" (ECaP), a specific form of individual and group therapy that utilizes patients' drawings, dreams, images, and feelings. ECaP is based on "carefrontation," a safe, loving therapeutic confrontation that facilitates personal lifestyle changes, personal empowerment, and individual healing. The physical, spiritual, and psychological benefits that followed ECaP led to Bernie's desire to make everyone aware of their own healing potential. He realized that we are all capable of exceptional behavior.
Bernie is the author of 18 books and has been named one of the top 20 Spiritually Influential Living People on the Planet by the Watkins Review, which is published by Watkins Books, an esoteric bookshop that is over 100 years old, in the heart of London, England, and one of the world's leading independent bookshops specializing in the fields of mind, body, and spirit.
For many, Bernie needs no introduction. He has touched many lives all over our planet. As a physician who has cared for and counseled innumerable people whose mortality has been threatened by an illness, Bernie embraces a philosophy of living and dying that stands at the forefront of the medical ethics and spiritual issues that our society grapples with today. He continues to assist in breaking new ground in the field of healing and in efforts to spread the message of kindness and love.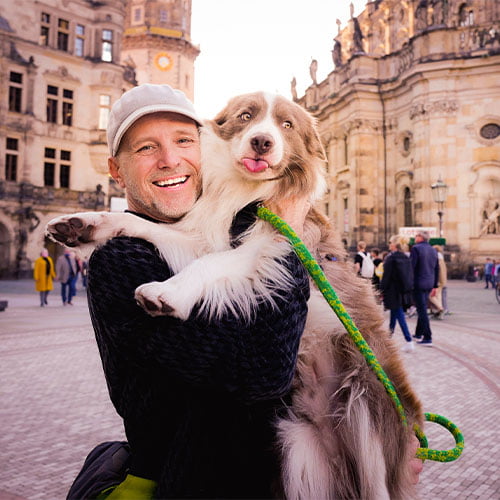 Dr. Peter Dobias
Holistic Veterinarian, Founder of Dr. Dobias Natural Healing
With 30 years of experience spanning both conventional and integrative veterinary medicine, Dr. Peter Dobias, DVM, has dedicated his career to elevating the well-being of dogs and their companions through natural disease prevention and treatment. Graduating in Veterinary Medicine in 1988, he started practicing in the Czech Republic before moving to Vancouver, BC, Canada, for his Canadian Certificate of Qualification. Guided by his grandfather's herbal medicine legacy, he developed an early interest in natural nutrition. His exposure to conventional treatments and processed pet food prompted him to challenge traditional veterinary practices, leading him to study nutrition and animal homeopathy under Dr. Richard Pitcairn, a pioneer in holistic integrative veterinary care.
Enthralled by the incredible transformations resulting from natural healing, Dr. Dobias established an integrative veterinary practice, significantly reducing pharmaceutical usage by 80-90%. He highlighted the role of nutrition, toxins, spinal alignment, and injuries in canine health. Transitioning from private practice to a global mission, he provided dog lovers worldwide with educational resources, encompassing blogs, courses, podcasts, webinars, and health tools. Driven by a passion to empower individuals in navigating medical complexities, he extended his impact by creating high-quality, eco-friendly supplements for dogs and humans. Committed to excellence, his team utilizes sustainable practices, packaging in glass bottles with metal lids and eco-sleeve shipping, while contributing to animal welfare. As the visionary behind Dr. Dobias Healing Solutions, he advocates holistic health and informed decisions for both people and their cherished canine companions.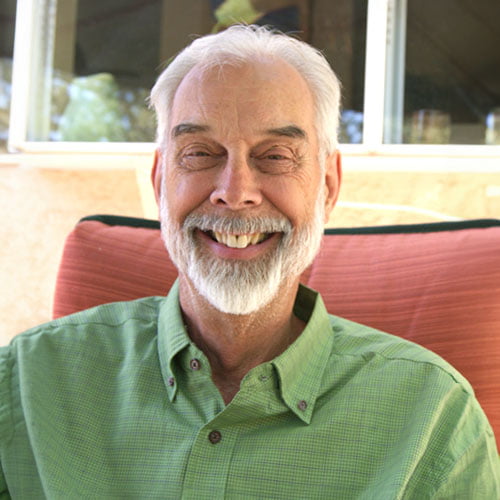 Dr. Richard Pitcairn
Veterinary Homeopath & Immunologist
Richard Pitcairn graduated from University of California, Davis, veterinary school in 1965. After about 2 years of practice, joined the faculty at Washington State University, veterinary school and in another year entered a PhD program in microbiology studying the immune system, virology primarily. After the PhD was completed in 1972, re-entered practice emphasizing improved and more natural nutrition for health promotion, and then began the study of homeopathy for use of animals. That interest continued, a homeopathic practice was opened in Eugene, Oregon for about 20 years, until retirement. A training program in homeopathy for veterinarians was started during the homeopathic practice and continues training to this time.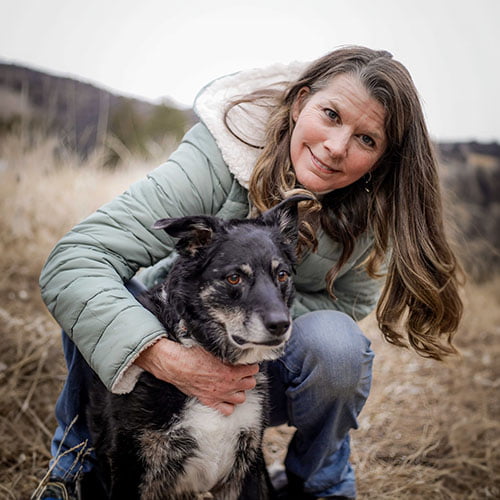 Dr. Jessica Pierce is a Faculty Affiliate at the Center for Bioethics and Humanities at the University of Colorado Anschutz Medical School. Her work has focused on animals and environmental sustainability and is a leading scholar in environmental bioethics. The author of 12 books, including Who's A Good Dog? And How to Be a Better Human (forthcoming), The Last Walk: Reflections on Our Pets at the Ends of Their Lives, and Run, Spot, Run: The Ethics of Keeping Pets, Jessica is passionate about the possibilities for peaceful co-existence between humans and the many other forms of life with which we share the planet.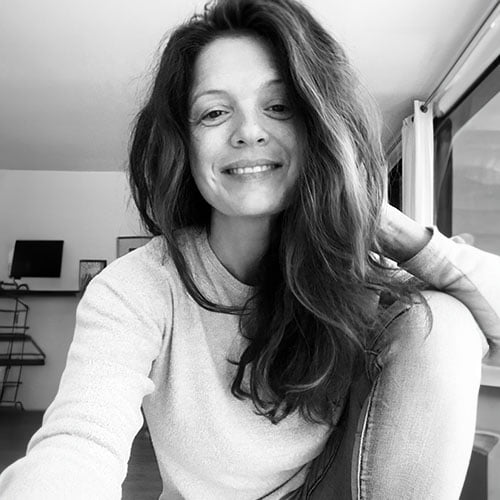 Bianca Bayer is a certified holistic nutrition practitioner, and health coach with a strong focus on habit transformation. She is a member of the Canadian Association of Integrative Nutrition and The Academy of Naturopaths and Naturotherapists of Canada. Bianca offers holistic support through transformational coaching in addition to nutrition and lifestyle consultations to optimize her clients health for long lasting change. She believes in the power of intuitive connection and uses this awareness in day-to-day living, you can often find her exploring the woods on hikes, making art, cooking and connecting with our spirit guides.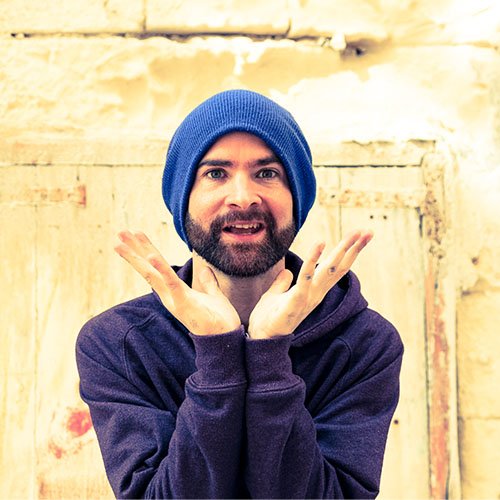 Dave Rock
Poet, Performer and Flow-Speaking Coach
Dave Rock is an award winning spoken word artist, and a storyteller. His performances mix raw life stories with freestyle poetry, creating a playful, heartfelt connection with people. His poetry, and writings on consciousness, creativity and transformation, have a passionate following.
He's taken thousands of people on a journey to live their gifts, through coaching and workshops.
He coaches people who are writing books, TV series and movies, guiding them on every level from the writing craft to the inner journey to become their greatest writing self. A recent client was declared a Gold Winner at the Nautilus Book Awards 2023.
He teaches and coaches CEOs, award winning performing artists, alternative communities, and conscious teachers and speakers. His offerings combine flow states know-how with playful shadow-work and transformational practices. It's all about making living our gifts light-hearted, big-hearted, embodied, and real in the here and now. In recent years, he has started appearing at a lot of online conferences alongside very big names, and he is regularly chosen as a favorite speaker/teacher by participants.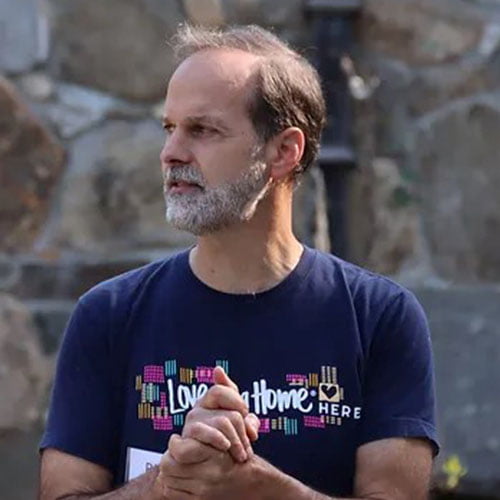 Bill Donaldson
Interfaith Reverend & Founder of Love Has A Home Retreat Center
Bill Donaldson has been a financial advisor, coach and consultant in private practice for over 20 years. He became an ordained Interfaith minister in June of 2021 to bring a more spiritual approach to his work and to fulfill his dream of running a spiritual retreat center. He lives at Sticks and Stones Farm where he provides regular spiritual services and gatherings and oversees all operations. Bill is a founder of Love Has A Home retreat center.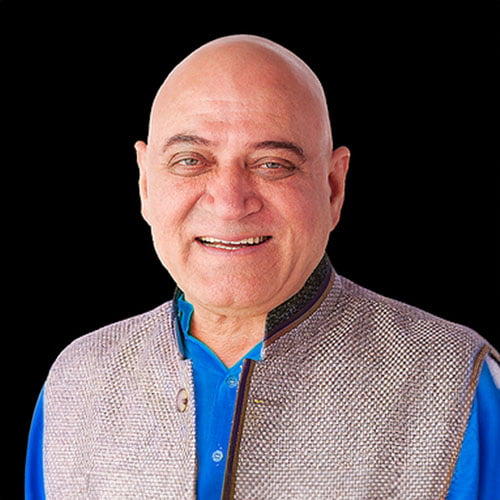 Dr. Madan Kataria
Founder of Laughter Yoga International
Dr. Madan Kataria is the founder of the laughter yoga club movement that started in 1995 in Mumbai. A sought-after keynote and motivational speaker for corporations and organizations around the world, he has conducted seminars and workshops for UBS, Emirates Bank, IBM, Hewlett-Packard, and Volvo, among many others. He has also been featured on The Oprah Winfrey Show, CNN, and ABC, and is associated with an increasing number of medical research projects analyzing the benefits of laughter. Retired from medical practice, he devotes all of his time to writing, teaching, coaching, and training laughter leaders in order to foster the spread of laughter clubs. He is the creator of the immensely popular World Laughter Day, which is celebrated on the first Sunday of every May.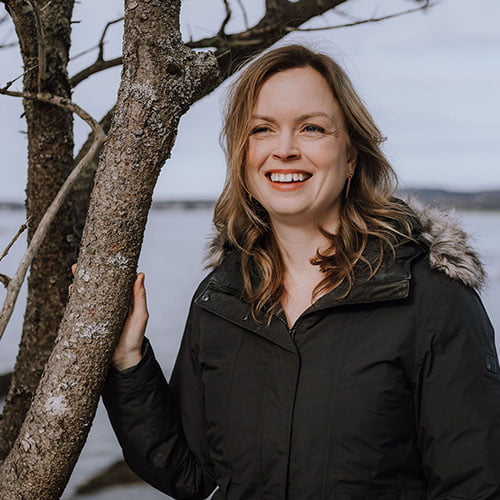 Miranda Wimbush
Mindfulness Coach & Dog Trainer
Miranda Wimbush has a huge heart for both humans and animals. In her work as a dog trainer with hundreds of dog guardians desperate for someone to "fix" their dogs she has discovered the magic that is created in relationships when those people tune inwards and heal their end of the leash. Now, she is on a mission to spread the word and raise the consciousness level of dog guardians through self-awareness.
She is trained in transformational life leadership as well as Reiki and Mindfulness-Based Stress Reduction. She is also a Certified Professional Dog trainer, Family Dog Mediator and Veterinary Technician.
She offers individualized coaching programs to dog lovers and pet pros that want to heal their relationship with themselves, increase feelings of wellbeing, and welcome peace into their lives using the tools of energy healing, mindfullness and self leadership development.
She believes that dogs can be the powerful catalyst for our personal awakening if we are open to the lessons that they are here to teach us. When we are present with them and watch how they mirror our experience of the world; we can not only heal our relationships with them but experience a greater sense of wellbeing.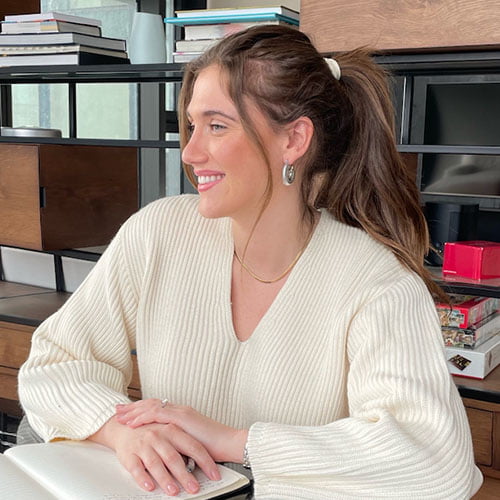 Ela Topcuoglu
Transformational Life Coach
Ela Topcuoglu is a transformational Life Coach who works with people to make the most of life transitions by helping them become more aware of the psychological, emotional, and spiritual aspects of those changes.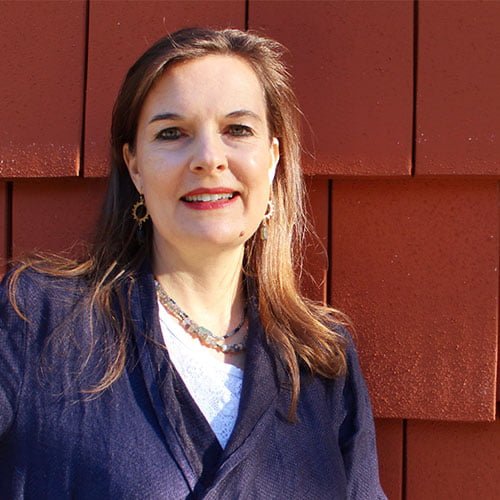 Dr. Chara Armon
Teaching Professor at Villanova University, Founder of Human and Earth School and Podcast
Chara Armon, Ph.D. is a thought leader focused on helping humanity and Earth thrive together. She teaches environmental humanities at Villanova University and shares her work publicly at www.humansandearth.com. Her research and teaching interests include humanities and ecology, spirituality and ecology, sustainable and justice-oriented agriculture, transformative sustainability education, and comprehensive sustainability education.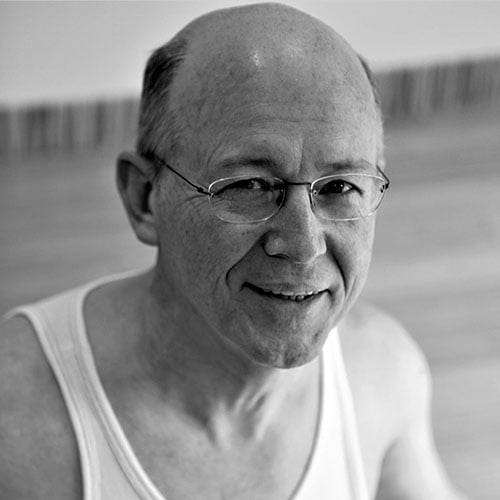 Mike Milversted has been studying and practicing yoga for over 35 years and became a Certified Kripalu Yoga Teacher in 2002. He enjoys introducing yoga to new students and working with long-time practitioners to help them deepen their practice.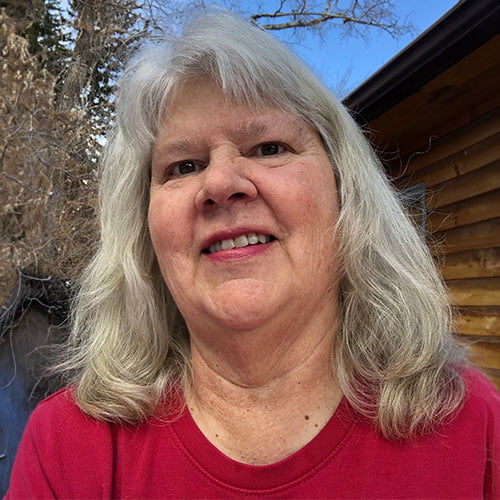 Jean Hofve, DVM discovered holistic medicine in her third year of veterinary school, and everything changed! Over the years, her practice career included alternative modalities such as flower essences, Reiki, homeopathy, and homotoxicology. In the early 1990s, Dr Hofve became interested in how pet food is made, what's in it, and how nutrition affects our pets' health. And that set her on the path of writing, educating, and consulting, all to help people understand how to use holistic treatments, and how best to feed their pets for optimal health and wellness – a path she continues to follow.
She also started a flower essences company for pets, which is now known as Jackson Galaxy Solutions. Dr Hofve has lived in Colorado for almost 50 years, and retired from active practice in 2007.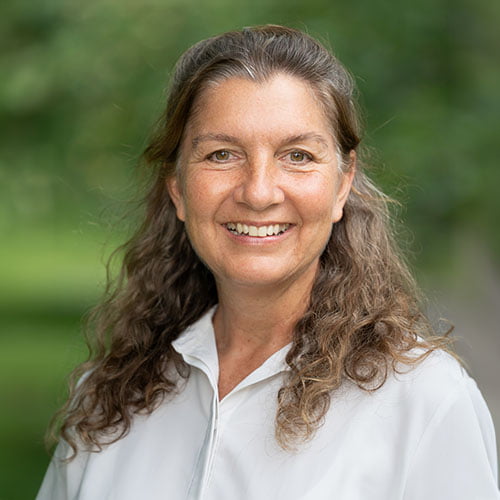 Amy Todisco
Green Living Expert & Organic Farmer
For over 28 years, Amy Todisco has been a nationally recognized green living expert and mentor who got the attention of Oprah. She's been a transformational life reinvention coach for 14 years, and a personal growth & wellness retreat leader for over 9 years.
She was an early pioneer in the green living movement and has been featured on HGTV, WCAX TV News, Vermont Edition of Vermont Public Radio, Vermont Public TV, and a variety of other print, podcast, radio and TV media.
She's a passionate public speaker, particularly about sustainable agriculture and how to live a healthy toxin-free life. Amy is the technical editor of the book, Green Living for Dummies, and co-author of the Amazon best seller, YOU Make a Difference. She lives on, and helps run, an organic farm in Vermont with her partner, Dave.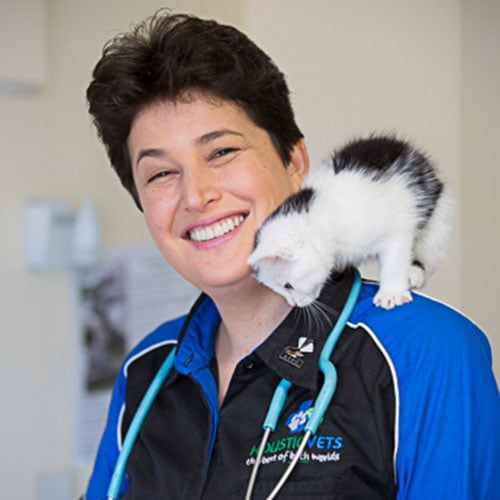 Dr Liza Schneider is one of New Zealand's leading veterinary authorities in holistic animal healthcare. In 2003 she established award winning Holistic Vets, a fully integrated veterinary practice combining conventional veterinary medicine and surgery with complementary therapies. Liza is also the founding trustee of ARRC Wildlife Trust, a charitable trust which provides veterinary care and services to rehabilitate wildlife. Throughout her veterinary career, Liza has sought and applied innovative therapies which are easy to learn, practical to apply and highly effective at assisting her patients to heal. Liza delights in educating, inspiring and entertaining people about sustainable healthcare and the importance of preserving our natural heritage.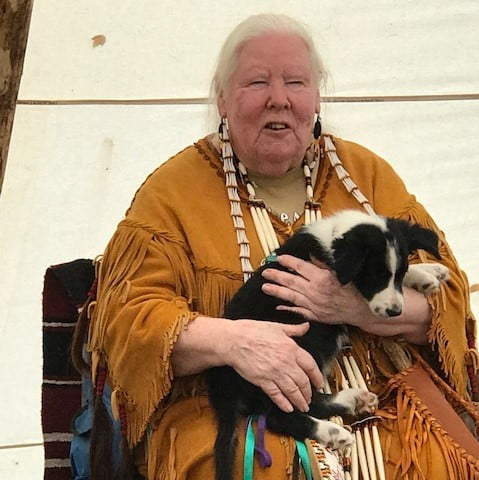 A Sundancer and a Sacred Pipe carrier, Grandmother Nancy is acknowledged as an elder and a grandmother in her communities in Canada, where she was given instruction to bring out and share certain teachings.
Grandmother Nancy is a well-known storyteller, sharing legends from many different Nations in schools, health facilities and the pow wow circuit. She was a staff member of the Joined Nations of Connecticut, a youth organization for those of Native heritage. She also owned and operated an equestrian business until retirement, and now incorporates Horse Medicine in some of her lectures about Native culture.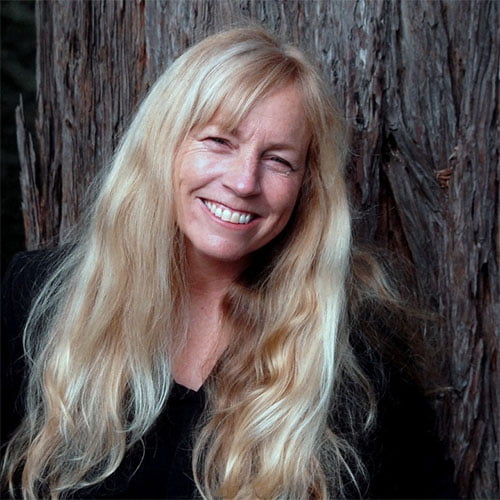 Rachel Pfotenhauer
Licensed Counselor, Theta and BodyIntuitive Practitioner and Earth Channel
Rachel Pfotenhauer holds an M.A. in Counseling and is a Licensed Professional Counselor, Psychic, Theta and BodyIntuitive Practitioner and Earth Channel. Rachel is dedicated to healing emotional and physical imbalances and creating deep spiritual expansion.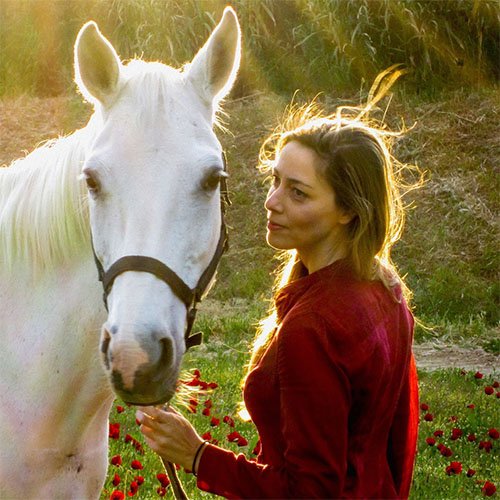 Eleni Gkikakis
Founder of Interspecies Peace Foundation
Eleni Gkikakis's ability to act as an intuitive bridge between humanity, and Nature began with her first spoken words – a conversation with the flowers in her family garden.
For over two decades, she's been dedicated to acquiring more to deepen her Interspecies Communication practice and to continue to offer the world the foundations for Interspecies Peace.
As a lifelong sacred activist and advocate for animal welfare she is actively involved in numerous conservation projects in Africa, such as the Global White Lion Protection Trust, AnimalSpirit, The Jane Goodall Institute, the Linda Tucker Foundation, and independent peacemaking groups such as L.I.O.N. (Love Is Our Nature), as well as (Greek and) European wildlife and domestic animal sanctuaries.
In 2019, she graduated from the Academy for LionHearted Leadership, igniting her desire to set up the Interspecies Peace Foundation, to encourage and assist others on their own journeys for interspecies peace.
Eleni's work through the Interspecies Peace Foundation is focused on reconciling and restoring human and non-human relations. She envisions and works towards a world free of geographical, cultural, social, or ecological barriers; a world free of fences and borders.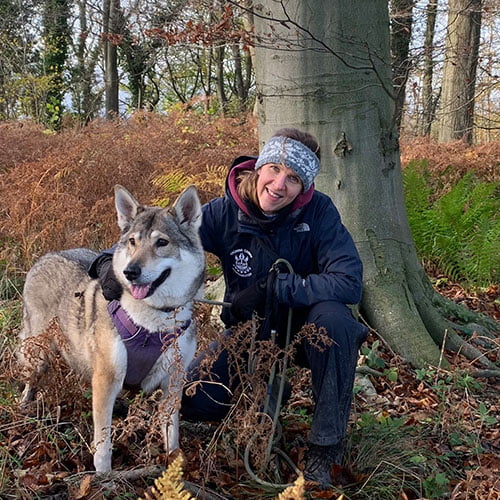 Dr. Isla Fishburn
Conservation biologist, Animal Soul Intuitive
Dr Isla Fishburn journeyed to where she is today through her experience as a zoologist, conservation biologist, sacred ecologist, wolf and dog behaviourist, canine wellness specialist, shamanic practitioner, plant spirit intuitive, animal soul intuitive and channeller from the unseen, the infinite consciousness. She combines all these experiences to bring teachings and offerings to animal guardians where, today, she exists as a sacred storyteller both with and for the canine people to bring offerings, ceremonies, teachings and experiences where animal guardians can return to ceremony; with themselves, their animal friends, the unseen and their own sacred narrative.
Isla sits with the consciousness of "the canine people" to share wisdom, intelligence, messages, connection, co-existence and teachings so that humans can again return to one consciousness with all of life. Isla teaches to raise the vibration of the planet, guided by her respect for all of life to bring more ceremony in to the world. Her business is called Kachina Canine, an intuitively guided space to raise consciousness, connection, co-existence and communion with our animal friends and nature.
She lives in the ancient and holy lands of Northumberland with her husband, Stevie, and her current two dogs, Manitou and Lelou, who she also channels and receives wisdom from.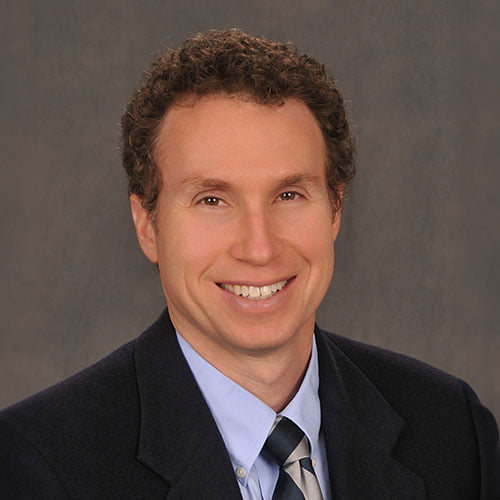 Dr. Andrew Newberg
Research Director, Professor
Andrew B. Newberg, M.D. is currently the Research Director at the Marcus Institute of Integrative Health at Thomas Jefferson University and Hospital in Philadelphia. He is a Professor in the Department of Integrative Medicine and Nutritional Sciences, with a secondary appointment in the Department of Radiology at Thomas Jefferson University. He is Board Certified in Internal Medicine and Nuclear Medicine.
He has actively pursued a number of neuroimaging research projects which have included the study of aging and dementia, epilepsy, and other neurological and psychiatric disorders. Dr. Newberg has been particularly involved in the study of mystical and religious experiences, a field referred to as "neurotheology". He has also studied the more general mind/body relationship in both the clinical and research aspects of his career including understanding the physiological correlates of acupuncture therapy, meditation, and other types of alternative therapies.
He has published over 250 peer reviewed articles and chapters on brain function, brain imaging, and the study of religious and mystical experiences. He has published 14 books which have been translated into 17 different languages. He was listed as one of the 30 Most Influential Neuroscientists Alive Today by the Online Psychology Degree Guide.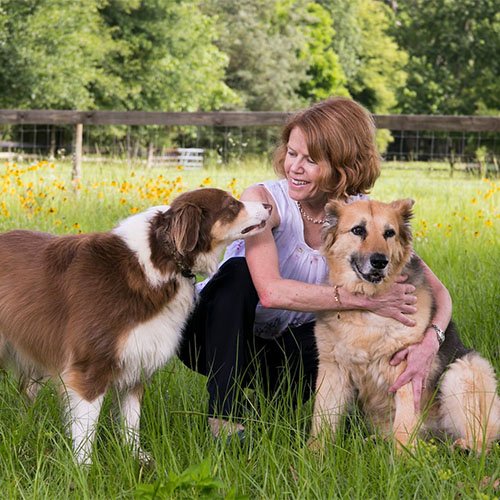 Dr. Sheilah Robertson
Senior Medical Director Lap of Love Veterinary Hospice Veterinary Anesthesiologist
After graduating from the University of Glasgow Dr Robertson undertook specialized training in anesthesia and pain management. She is board certified in anesthesia and in animal welfare by the respective American and European Colleges and holds a certificate in small animal acupuncture and shelter medicine.
She is a certified Traditional Chinese Veterinary Medicine Palliative and End-of-Life practitioner. She is the senior medical director of Lap of Love Veterinary Hospice, a large network of veterinarians dedicated to end-of-life care. Dr Robertson is also a courtesy Professor in the Department of Small Animal Clinical Sciences, University of Florida, Gainesville, Florida.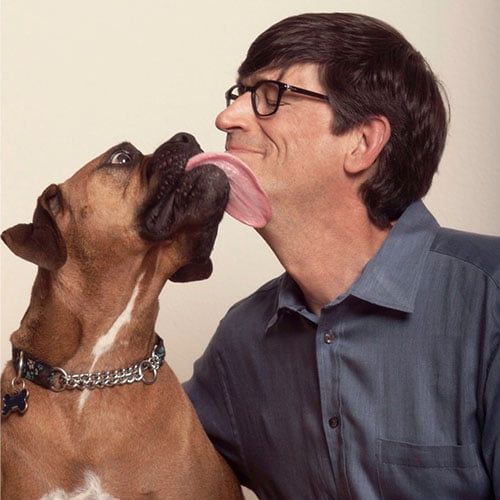 Dr. Rick Palmquist
Holistic Veterinarian, President of AHVMA
Dr Palmquist was born in Colorado, where he attended veterinary school and graduated with honors. He received the Upjohn award for outstanding small animal medicine. He traveled to Los Angeles and eventually was exposed to holistic practice by flying to NY to delicense a veterinarian he thought was practicing quackery. That story is in the documentary film, The Dog Doc. After seeing miracle after miracle there, he began integrative veterinary practice.
Eventually, he became president of the AHVMA and AHVMF (a charity promoting veterinary holistic research). VIN members can find him in the alt med folder as a consultant. He is chief of integrative health services at Centinela Animal Hospital, has three children, two dogs and is an international author and speaker. He is a prolific poet and loves nature. Currently, Dr Palmquist is a panelist on the internet TV show, All Paws Pet Talk TV.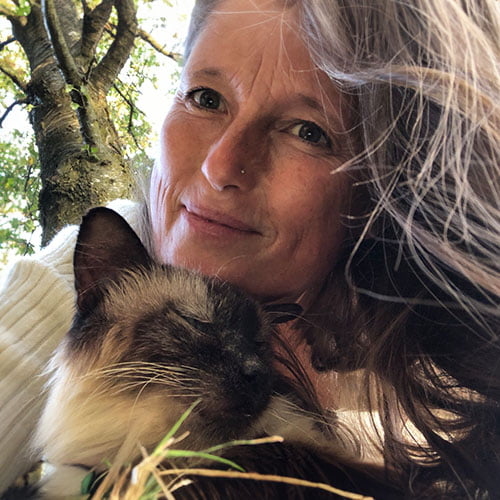 Monique Brignoni
Pet Death Doula & Soul Coach
Monique holds a wholehearted and deep connection with all animals and has a passion for the unseen and a love of life.
Being a catalyst for high frequencies, and using her multi-sensory abilities to connect with animals, she assists pet parents in personal transformations. Monique is on a mission to change the way the end of life of our animal friends is lived today. She helps pet parents approach this phase in an enlightened state, one that holds the frequencies of love that are the base of the pet/parent relationship, bringing light to the sacredness of the transition, which creates a true sense of peace in both animals and humans.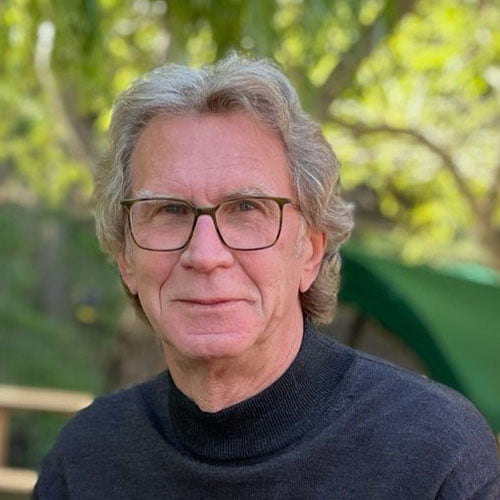 Dr. Rollin McCraty
Director of Research at the HeartMath Institute and Research Center
Rollin McCraty, PhD., is the Director of Research at the HeartMath Institute and Research Center. As a psycho-physiologist, Dr. McCraty's research interests include the physiology of emotion, heart-brain communication, and the global interconnectivity between people and the earth's energetic systems. Findings from this research have been applied to the development of tools and technology to optimize individual and organizational health, performance, and quality of life.
Dr. McCraty has acted as Principal Investigator in numerous studies examining the effects of emotions on heart-brain interactions and on autonomic, cardiovascular, hormonal, and immune system function, and outcome studies to determine the benefits of positive emotion-focused interventions and heart rhythm coherence feedback in diverse organizational, educational and various clinical populations.
He has been featured in many documentary films such as I Am, The Truth, The Joy of Sox Movie, The Power of the Heart, Solar Revolution, and The Living Matrix, among many others.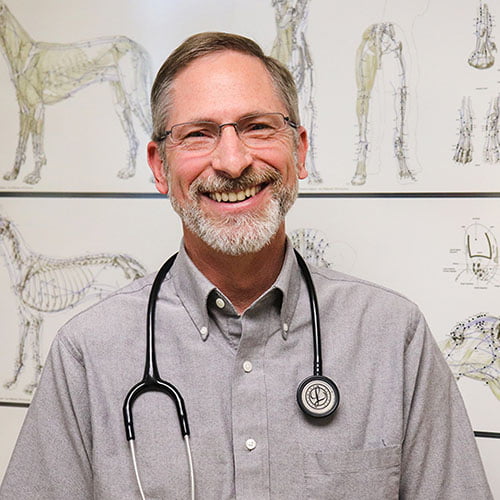 Dr. Doug Knueven earned his veterinary degree from Ohio State University in 1987 and practices at Beaver Animal Clinic in Beaver, PA. He has earned certification in veterinary acupuncture, veterinary Chinese herbal medicine, and veterinary chiropractic.
Dr. Doug has been practicing holistic, integrative veterinary medicine since 1995 and has written two books on the subject. He speaks nationally and internationally and was recognized as the American Holistic Veterinary Medical Association (AHVMA) "Holistic Teacher of the Year" in 2018. He also delivered the keynote lecture at the 2021 AHVMA conference.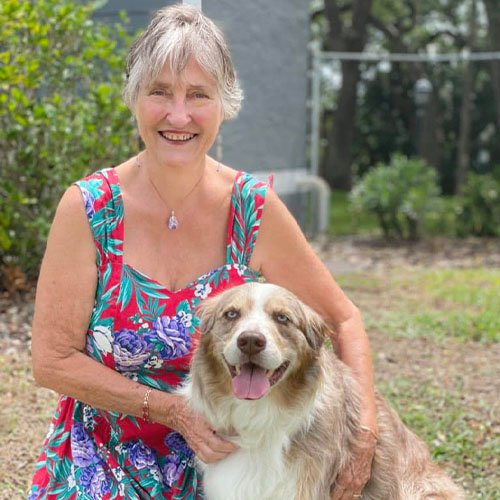 Christina Chambreau, DVM, is an internationally known homeopathic veterinarian and associate editor of the Integrative Veterinary Care Journal, she's written several books on animal healthcare. After opening her own homeopathy veterinary practice in 1983, she founded the Academy Of Veterinary Homeopathy and was on the faculty of the National Center for Homeopathy Summer School for ten years.
Dr. Christina is also an integrative medicine adjunct faculty liaison for the Maryland Veterinary Technician Program and lectures on a wide array of topics including integrating holistic options into veterinary practices, as well as guidance on how to choose the best approaches to heal animals and sustainability.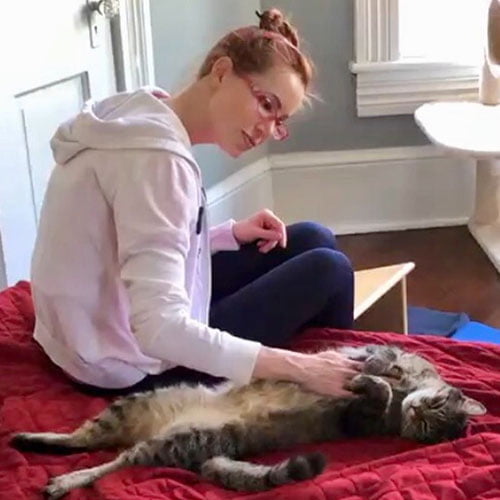 Brandy George
Conscious Communicator, Aesthetic Evocateur, Content Strategist
Brandy George may not have formal qualifications or academic honors, but her unique approach to life and learning is deeply rooted in the present moment, where meaningful connections with people, animals, nature, and culture thrive. She attributes any expertise or insight she possesses to the support and love of others, combined with her earnest pursuit of a devotional life marked by sincere inquiry and heartfelt engagement. Inspired by various philosophers, theologians, poets, and thinkers, she has embraced both intellectual and intuitive-analytical realms throughout her adulthood, yet she's increasingly drawn to the non-rational and sensory aspects of existence, igniting her interest in the kinesthetic, sensorial, imaginal, and aesthetic dimensions.
Brandy, known for her love of vibrant colors and residing in a charming violet Victorian house, delights in adorning its exterior for passersby. Her passions span from flowers and small songbirds to chocolate cupcakes, early jazz, and the beauty of aged structures. She treasures moments spent under starlit skies around a campfire with her family, acutely aware of the inevitability of loss and making a heartfelt promise to see off loved ones when her time exceeds a century. Brandy's current artistic focus centers on crafting vintage-inspired decorative dress form displays, with dreams of seeing them grace the windows of local boutiques, including her favorite, the charmingly upscale Love Shack Fancy.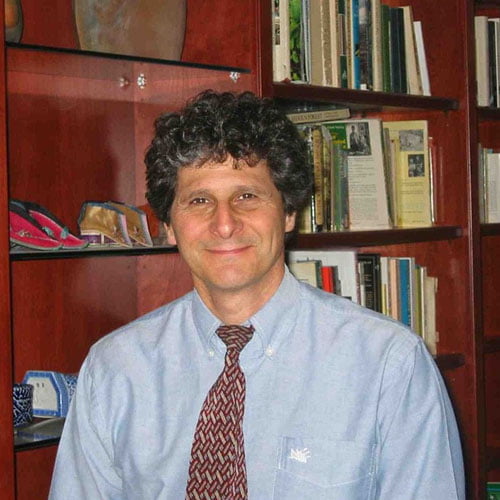 Dr. Andre Saine, a 1982 graduate of the National College of Naturopathic Medicine, is a renowned expert in homeopathy with board certification in the field since 1988. Specializing in the homeopathic treatment of severe chronic illnesses, he runs a private practice in Montreal, Canada. As the Dean and principal instructor at the Canadian Academy of Homeopathy's postgraduate program since 1986, he is highly regarded in the homeopathy community.
Influenced by notable homeopathic figures such as Kent, Murphy, Gray, Vithoulkas, Eizayaga, and Bastyr, Dr. Saine's profound understanding of Hahnemannian homeopathy stems from his in-depth study of the works of past masters like Dunham, Wells, Hering, and Lippe. He imparts his expertise through seminars across North America and Europe, and his teachings are available in various publications and courses.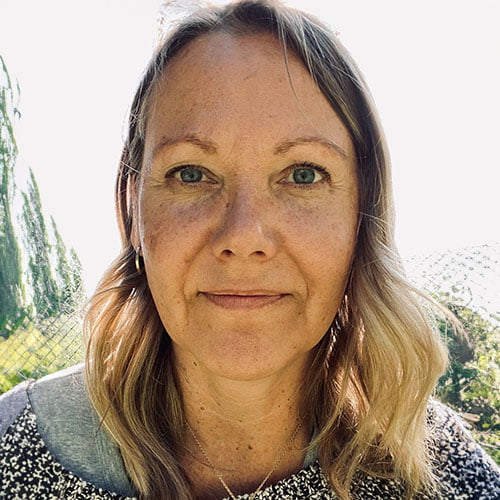 Hana Mäkinen
Professional Animal Communicator, End of Life, Afterlife and Grief Specialist
Hana Mäkinen is a Professional Animal Communicator, End of Life, Afterlife and Grief specialist who supports you in navigating your beloved pets' illnesses, senior years and beyond. She supports her clients in their most challenging times to find greater presence, peace and acceptance amidst their pain, fear or worry.
Hana's best teachers have been her personal experiences, the sessions with over of hundreds of clients, and her professional training—all lending to her understanding and knowledge of death, dying, trauma and grief. With animal communication, she adds insight from your animal to guide your journey with your pet. Through her own healing journey of many traumatic pet deaths growing up. Her training through the Gurney Institute of Animal Communication, David Kessler's Grief Educator Program, Trauma Knowledge and understanding, Master Herbalist, and a degree in Psychology, combined with her 30 years of experience in natural health and healing, come together to support and guide pet parents and their animal on all levels. Hana's webinar on Inviting a Deeper Human and Animal Bond at End of Life, which she presented for the International Association of Animal Hospice and Palliative Care, is RACE-approved.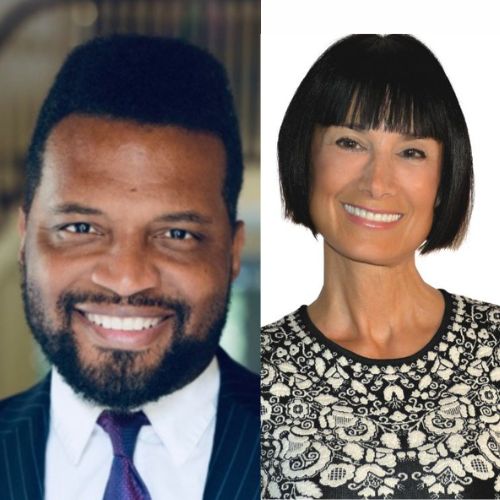 Jaxon J. Huffman
CEO at Creators Capital Venture Studio
Host of World's Brightest Creator Podcast
Jody Teiche
Health Coach for Pets & People
Jody L Teiche is a Natural Pet Wellness Expert & Coach. She helps her clients learn natural ways to address conditions in their pets and their overall health, so they can live longer, healthier lives.
Jaxon J. Huffman, the visionary founder of Creators Capital venture studio, is a remarkable leader on a mission to empower young creators. His journey began amidst adversity as a homeless teenager who found solace and purpose in creativity. Rising from these challenges, Jaxon's talents as a dancer and entrepreneur led to global recognition. He now channels his passion into Creators Capital, nurturing talent, fostering projects, and teaching essential life skills. With a vast network and a commitment to creating a thriving ecosystem for creators worldwide, Jaxon's life is a testament to the transformative power of creativity and resilience. He continues to shape a world where young creative individuals are celebrated as catalysts for progress and innovation in the Creator Economy.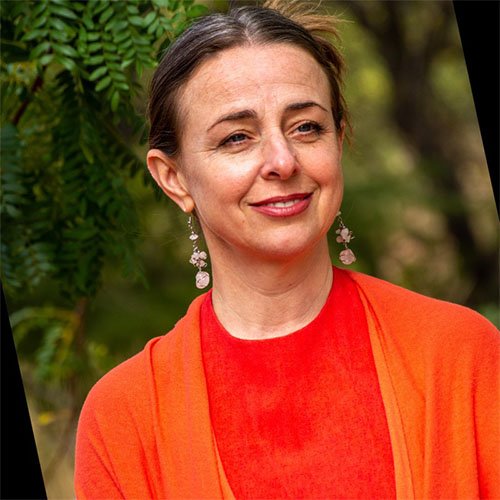 Tatiana Vatury
Integrative Energy Science Practitioner, Breathwork Facilitator
Tatiana Vatury holds a container for your personal transformation and expanded awareness, she follows you while guiding, helping to find unique patterns for your health, effortlessness, and flow.
In her work, Tatiana uses a combination of healing modalities that she learned and integrated throughout 25 years and practiced for over a decade. She is a certified Energy Science Practitioner from BBSH (4 year program, BS). Tatiana works through multi dimensional human expression in its wholeness–physical, energetic, spiritual levels and intentionality. She also studied Craniosacral work, Breathwork and Breathwork facilitation, Reiki, Somatic practices, Meditation and NVC (Non Violent Communication).
Tatiana comes from a multinational background culturally and geographically and in her work she meets the universe that is within you. Tatiana's desire is to introduce as many people as she can to their own wisdom and sanctuaries of their body, so they can be more authentic, healthier and awakened to the deeper truth of their being.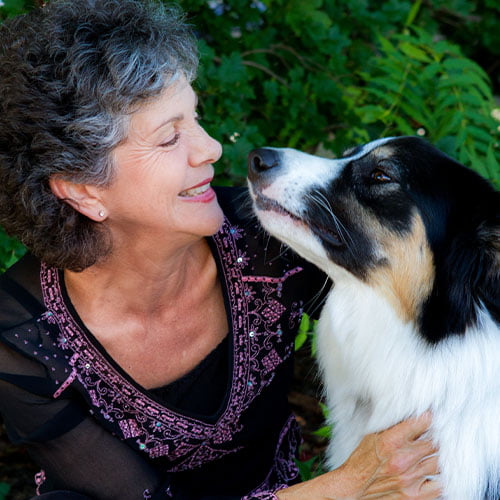 Dr. Barbara Shor
Animal Communicator, Veterinarian
Dr. Barbara Shor's life journey has been a profound exploration of the interconnectedness between humans, animals, and the natural world. With a background in biology and extensive experience in the field of veterinary medicine, she embarked on a remarkable path of discovery and transformation. Her quest to understand the true nature of animals and their place in the web of life led her to become an animal communicator, a role that allowed her to delve deeper into the emotional and spiritual dimensions of animal existence.
Throughout her journey, Dr. Shor has been profoundly influenced by the wisdom and love of the animals she has encountered, particularly elephants and whales. They have become her teachers, healers, and mentors, guiding her toward a deeper understanding of the sacredness of all life. Driven by her passion for fostering harmony, peace, reverence, and compassion among all living beings, she has dedicated her life to speaking on behalf of animals and helping others connect with their own spiritual evolution. Her work as an animal communicator, author, and co-host of the podcast "Animals and Us: Voices of a New Paradigm" reflects her commitment to awakening people to the profound interconnectedness that binds us all in this beautiful world.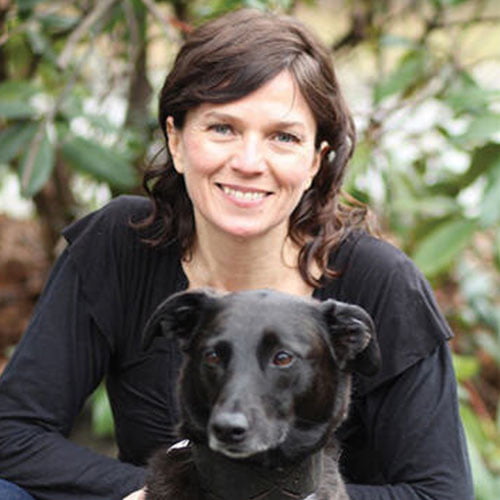 Julie Anne Lee
Founder of Adored Beast Apothecary, Homeopath
Julie Anne Lee, DCH RCSHom grew up helping out in her mother's animal rescue shelter. It was there that her passion for animals began. After many years as a veterinary technician, Lee developed an equally passionate commitment to homeopathy.
Since graduating from the Vancouver Academy of Homeopathy in 1997, Lee has studied with some of the most renowned international homeopaths including her mentor Dr. Susan Armstrong, Mark Elliott and John Saxon in England, George Vithoulkas in Greece, and Rajan Sankaran in India. Over the last 20 years Julie has been the owner and practitioner of some of the busiest and long standing holistic Veterinary Hospitals and Clinics in North America. She is also a founder of the Adored Beast Apothecary.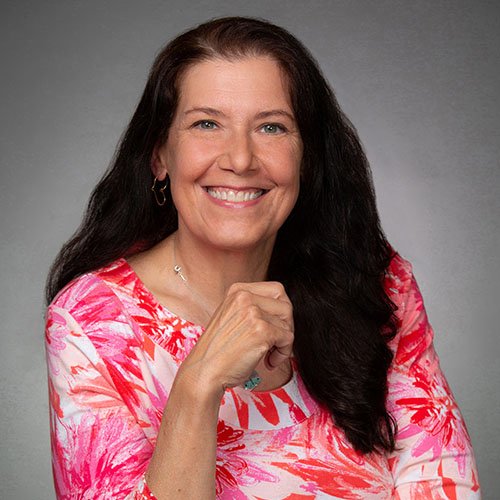 Jen Oppenheim (was bridwell)
Wellness and Life Coach, Pet Professional
Jen Oppenheim, TPM, IWC, is a dedicated animal wellness professional with over three decades of experience encompassing a wide array of roles, including trainer, veterinary technician, certified Trigger Point Myotherapist, groomer, rescue volunteer, dog sports competitor, and writer. With her wealth of knowledge and expertise, Jen authored the acclaimed relationship-based training manual, "The Everything Dog Obedience Book," solidifying her reputation as a respected authority in the field.
Jen's transformative journey extends beyond the world of animals as she embarked on a personal quest for holistic well-being. Having struggled with obesity, disordered eating, self-esteem issues, and trauma for much of her life, she embarked on a profound path of self-discovery and healing. Through her relentless dedication, Jen transitioned into her new calling as an Integrated Wellness Coach. With certifications in Sports and Weight Loss nutrition, as well as Integrative Wellness and Life Coaching, she passionately guides individuals on their own transformative journeys, empowering them to achieve health, balance, abundance, and joy in their lives. Jen's story serves as a powerful testament to the resilience of the human spirit and the profound impact of self-love and healing on one's journey to a fulfilling life.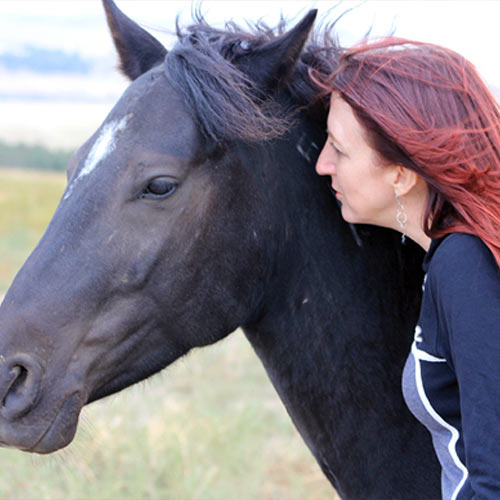 Rev Sarah Bowen
Author, Animal Chaplain, Educator
Sarah A. Bowen is an award-winning author, animal chaplain, and educator who teaches interspecies mindfulness practices, helps humans survive the pain of animal loss, and advocates for exploited and endangered species in both religious and secular contexts. She is the author of "Sacred Sendoffs: An Animal Chaplain's Advice For Surviving Animal Loss, Making Life Meaningful, & Healing The Planet" and a columnist on interspecies living for Spirituality & Health magazine.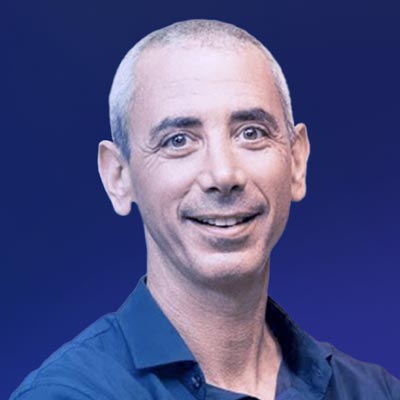 Steven Kotler
New York Times bestselling author, Journalist, Executive Director of the Flow Research Collective
Steven Kotler is a New York Times bestselling author, award-winning journalist, and the Executive Director of the Flow Research Collective, renowned worldwide for his expertise in human performance. With 11 bestselling books to his name, including titles like "The Art of Impossible" and "The Future is Faster Than You Think," Kotler's work spans multiple Pulitzer Prize nominations and translations into over 50 languages, gracing the pages of prestigious publications like the New York Times Magazine, Wired, and the Harvard Business Review.
A dedicated environmentalist and animal rights advocate, he co-founded Planet Home, an initiative tackling environmental challenges, and The Forest + Fire Collective, focused on forest restoration. Together with his wife, Joy Nicholson, he co-founded Rancho de Chihuahua, a hospice and special needs dog sanctuary, reflecting his lifelong commitment to compassion and innovation.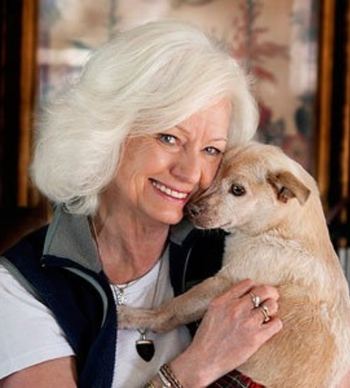 Gail Pope
Co-founder of BrightHaven & Animal Hospice Group
Gail Pope is a co-founder of the Animal Hospice Group and has been a pioneering leader in the field of animal hospice and palliative care for over 30 years. She is the president and founder of BrightHaven Center for Animal Rescue in California. Gail's profound experience in hospice care and her dedication to the well-being of senior and special needs animals have made her a respected figure in both the veterinary and caregiver communities. She is also an author and speaker, with six books on various aspects of animal hospice and caregiving.