Understanding Holistic Actions!
Learn about the approach at Holistic Actions! There is always a choice that works with nature and harnesses the healing ability of the body. Working with the body allows all species to live long lives, with the best quality of life possible.
To Educate and Empower companion animal guardians to help their pets lead happier and healthier lives!
Meet our faculty of dedicated professionals passionate about holistic veterinary care.
Dr. Jeff Feinman, CVH,
Dr. Christina Chambreau, CVH,
Jennifer Bridwell CnTPM,
Amy L. Feinman, B.S., MSEd
Gail Pope
Our foundation supports the Humane Society, Angell Memorial Animal Hospital (Boston), the AVH Foundation and AHVM Foundation.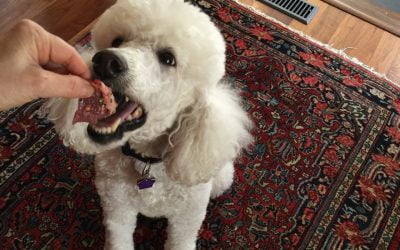 Living food is vital and gives our pets the nutrients and energy they need to survive, thrive, and heal. The freshest foods promote wellness and speed this healing. Processed pet foods have most of their vitality removed. The high heat and pressure used during...