free Membership Registration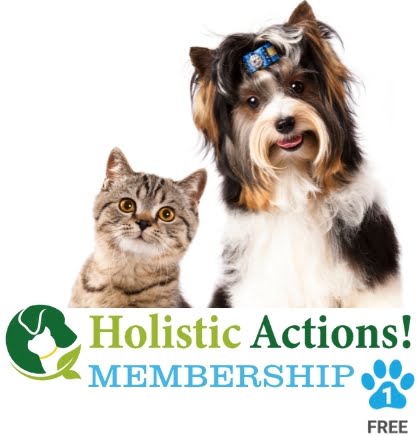 When you become Holistic Actions! Academy Free member you get access to:
Holistic Pet Health 101 Course
it will help improve your pets' resistance to dis-eases. This introduction to holistic medicine includes the truth about nutrition, vaccines, learning the early warning signs of internal imbalance, and much more. 
Seasonal Pet Health Webinar
A few times a year we offer free webinars to the public – as a free member you get instant invitations and the recordings.
NOTE: Click/tap here if you want access to our veterinarians.