Taking good care of your beloved pets isn't always easy.
Thank you for choosing Holistic Actions! Academy and getting the support you need.

If you have a coupon code, make sure to click "Have a coupon?" and enter it right above "Select payment method".
If you are a free or premium member already, make sure you are logged in before signing up for All-Access membership.
When you become a Holistic Actions! All-Access member you will receive:
Gain DIRECT ACCESS to experienced veterinarians and other animal specialists to have your questions answered in weekly live webinars, by email, and in our forum. We want to help you feel empowered!
Have a free 15 min GUIDANCE CALL with one of faculty members to get your questions answered. Our faculty will steer you in the right direction in holistic medical decision making process so you can feel more supported on your path.
Join us once a week for Empower Hour! webinar, when one or two of our faculty members, and sometimes guests discuss a prominent topic. All the previous Empower Hour! webinars are available to watch at your convenience in our library. Currently, we have over 100 hours of content that covers topics from ear infections to heart diseases.
Unlimited access to all resources
As an active member of HA! Academy, you will have access to our entire library of content. This includes previous courses, webinars, and seminar recordings that cover most conditions, including: allergies, behavior problems and brain disease, vaccine reactions, Lyme, etc. In addition, you will have access to all our annual 2 day seminar recordings (On Vitality, Balance and Homeopathy).
HA! Academy has its very own discussion forum (not on Facebook). Interact with other users, share your experiences, and join a community of pet lovers who go beyond conventional medical practices. Also, our faculty members will share their advice to your questions. You don't need a medical background to decide how to help your fur-ever friends.
Request the topics you want to cover/learn more about and the faculty will deliver.
Earn the invite to in-person events, cooking classes, demos, and more! Also, get discounts from our well loved partner brands.
It's knowing that if you have a problem, you have a community behind you that helps support you and answer questions. And I use my example with Tazer: when I thought my world was crashing down, when he was having those reactions, forum members were wonderful…
Also the ability to have all of that information and have alternative level headed information that is not easily found in a muddled google search, is INVALUABLE.
ALL-ACCESS Monthly Membership Registration
Want to save $100 and sign up for a year? Scroll down.
ALL-ACCESS yearly Membership Registration
When you become Holistic Actions! Academy ALL-ACCESS member you get access to:
One free 15 min GUIDANCE CALL a month with one of faculty members to get your questions answered. Our faculty will steer you in the right direction in holistic medical decision making process so you can feel more supported.
Our online forum with professional holistic veterinarian support.
Weekly live webinars with our faculty where you can ask questions and learn new trends.
Direct support from faculty members.
All our online resources, including past and upcoming webinars, empower hours!, research materials, online courses, articles, etc.
Your monthly membership will automatically be charged every month. If you wish to discontinue it at any time, please cancel it or submit a request to cancel it.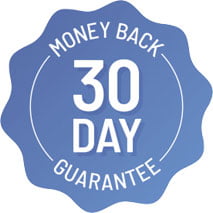 30 DAY MONEY BACK GUARANTEE
We are proud of our teaching material that comes with endless hours of research and expertise. Therefore we believe in the quality of education and support you will receive. If you are in any way unhappy with the membership content, we guarantee full refund within 30 days of purchase.  If you request a refund a few months into the membership, we will only be able to refund you for the last month.